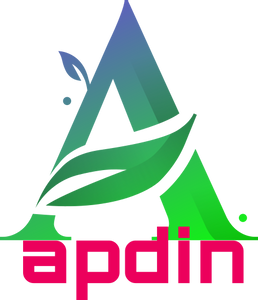 Job details
Salary$89,537 – $116,403 a year
Job Type Full-time
BenefitsPulled from the full job description
Health insurance
Full Job Description
Duties
Summary
The position is located in the Office of the Commandant and has responsibility for the personal and non-academic professional growth and development of assigned companies of Midshipmen (Students), generally numbering approximately 160 men and women. As a Tactical Officer, you will assist in the administration of the non-academic student life, regimental and disciplinary environments for the Regiment of Midshipmen in general and the assigned companies of Midshipmen in particular.
Responsibilities
The Tactical Officer provides senior level advice relative to the personal and non-academic professional growth and development of assigned companies of Midshipmen. Participates in and makes contributions to management decisions in assigned program areas. Applies a wide range of concepts, laws, policies, practices, analytical, and diagnostic methods and techniques to address substantive technical issues or problems characterized by complex, controversial, and/or sensitive matters that contain several inter-related issues.
Insures the smooth evolution of the daily routine in accordance with established Academy policies, while efficiently utilizing personnel and material resources and insuring overall compatibility with academic pursuits.
Monitors the academic and disciplinary performance of Midshipmen with a primary goal of encouraging professional development.
Assists in the development and implementation of training plans and policies designed to instill responsibility, professional pride and a sense of duty in Midshipmen.
Serves as a primary point of contact for student guidance and counselling on all matters, with the ability to refer Midshipmen to other appropriate Academy counselling resources as necessary.
Insures that the level of upkeep and maintenance in assigned barracks facilities is in keeping with established Academy standards and is conducive to good morale. Also insures the proper implementation and maintenance of Academy Fire, Safety, and Security Programs within these assigned spaces.
Monitors all aspects of regimental and student life to insure an environment beneficial to academic achievement and professional development. Such aspects include military drill and training, Honor Code administration, Company Intramurals, Midshipmen Officer Selection, Midshipmen Performance Evaluation, etc.
The ideal candidate is a mid-level professional who has the experience in guiding, mentoring, counseling and instructing college age students in all aspects of an Academic/Military college in order to ensure an environment beneficial to academic achievement and professional development for service in the maritime industry and the United States armed forces.
Supervisory status
No
Promotion Potential
00
Job family (Series) 0301 Miscellaneous Administration And Program
Requirements Requirements Conditions of Employment

You must be a U.S.Citizen and eligible for consideration.
You must meet specialized experience to qualify.
Required documents must be submitted by the closing date.
Submit application and resume online by 11:59 PM EST on the closing date.CONDITIONS OF EMPLOYMENT:

SELECTIVE SERVICE: Males born after 12/31/1959 must be registered for the Selective Service.
GOVERNMENT TRAVEL CARD: This position involves travel. A government contractor-issued travel card will be issued and must be retained for official business only.
TRIAL PERIOD: This is an Excepted Service position. This job will be filled by an alternative hiring process and is not in the competitive service. Applicants selected for an excepted service position may be subject to a two-year trial period.
PCS/RELOCATION/RECRUITMENT: Permanent Change of Station (PCS), Relocation, and Recruitment Incentive authorization varies by position/selection.Qualifications To meet the minimum qualifications for this position, you must meet the specialized experience qualifications for the grade at which you are requesting consideration.

To qualify for the Grade 12, you must have at least one year of experience equal or equivalent to the GS-11 it must include:

Experience providing guidance and leadership to students in the non-academic life, regimental/disciplinary environment (such as experience gained from and ROTC Officer's Training Program, or Military Academy environment) or experience in the armed services providing guidance, mentoring, and leadership to college-age men and women.
KNOWLEDGE, SKILLS AND ABILITIES (KSAs): Your qualifications will be evaluated on the basis of your level of knowledge, skills, abilities and/or competencies in the following areas:

Accountability: Holds self and others accountable for measurable high-quality, timely, and cost-effective results. Determines objectives, sets priorities, and delegates work. Accepts responsibility for mistakes. Complies with established control systems and rules.
Decision Making: Makes sound, well-informed, and objective decisions; perceives the impact and implications of decisions; commits to action, even in uncertain situations, to accomplish organizational goals; causes change.
Interpersonal Skills: Shows understanding, friendliness, courtesy, tact, empathy, concern, and politeness to others; develops and maintains effective relationships with others; may include effectively dealing with individuals who are difficult, hostile, or distressed; relates well to people from varied backgrounds and different situations; is sensitive to cultural diversity, race, gender, disabilities, and other individual differences.
Leadership: Influences, motivates, and challenges others; adapts leadership style to a variety of situations.
Problem Solving: Identifies problems; determines accuracy and relevance of information; uses sound judgment to generate and evaluate alternatives, and to make recommendations.

For all types of consideration, experience refers to paid and unpaid experience, including volunteer work done through National Service programs (e.g., Peace Corps, AmeriCorps) and other organizations (e.g., professional; philanthropic; religious; spiritual; community, student, social). Volunteer work helps build critical competencies, knowledge, and skills and can provide valuable training and experience that translates directly to paid employment. You will receive credit for all qualifying experience, including volunteer experience.
Applicants will not be rated or ranked.

All applications that are verified to meet the basic qualifications will be referred to the selecting official.

The answers you select in the on-line process must be substantiated in your application package. If upon review, it is determined that your described work history, competencies, and/or supporting documents do not support your answer choices, you may not be referred to the selecting official. Please ensure that your work history provides enough details to support your answers.

To preview questions please click here.
Background checks and security clearance Security clearance Other Drug test required No Position sensitivity and risk Non-sensitive (NS)/Low Risk Trust determination process Suitability/Fitness
Required Documents Required Documents RESUME – All applicants must provide a resume created within USA Jobs Resume Builder, that shows relevant experience, education and support the required specialized experience. Formatted resumes can by uploaded later in the application process.

This job is open to
Federal employees – Excepted service Current excepted service federal employees.
The public U.S. citizens, nationals or those who owe allegiance to the U.S.
———————————–

If you not find any contact details in this Job Description, Please attach your CV here and send directly.

………………

>>>>> For More Jobs – Click Here <<<<<

>>>>> Blog for Job Seekers – Click Here <<<<<

>>>>> Post  Job Vacancy Free – Click Here <<<<<

>>>>> Play Funny Quiz Online – Click Here <<<<<

>>>>> Play Games Online Free – Click Here <<<<<

>>>>> Chat and meet New Friends – Click Here <<<<<

>>>>> Read Today News Live – Click Here <<<<<

>>>>> Read Today Horoscope – Click Here <<<<<

>>>>> Download our Apps – Click Here <<<<<

Latest Jobs in USA, Canada, UK, Europe, Australia, New Zealand, Singapore, Dubai, Qatar, Saudi Arabia,  Kuwait, Bahrain and Oman.

Posted in: JOBS, Australia Jobs, Bahrain Jobs, Canada Jobs, Europe Jobs, Kuwait Jobs, New Zealand Jobs, Oman Jobs, Qatar Jobs, Saudi Jobs, Singapore Jobs, UAE Jobs, UK-jobs, USA Jobs Posted by: Apdin Jobs On: August 17, 2023