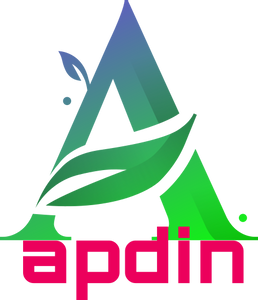 Full Job Description
Duties
In this position, the incumbent will provide sterilization, preparation, supply items and semi-critical/critical
reusable medical equipment decontamination for the medical center. The term "supply item" as used in this
functional statement refers to reusable items for patient care including instrumentation (scissors, forceps,
retractors, etc.), semi-critical equipment (such as ultrasound probes, flexible endoscopes, TEE's) and critical
reusable medical equipment, surgical or clinic trays and sets and various other items that could be processed or
assembled through the Preparation and Decontamination areas of Sterile Processing Service.

Reusable Medical Equipment (RME):

The incumbent will have knowledge of the processes for Reusable Medical Equipment (RME) as required by this
position. The incumbent will be required to maintain current knowledge of the Standard Operating Procedures
(SOPs) which document the processes and procedures for cleaning, disinfection, sterilization and preparation of
RME appropriate to this position. The incumbent will be able to demonstrate their ability to utilize an acceptable
proficiency in the use of RME appropriate to this position.
The incumbent handles contaminated critical and semi-critical RME that may include, but is not limited to,
transporting and/or receiving into the decontamination area. Disassembles the semi-critical/critical RME and
based on manufacturer's instructions for use (IFU) and any associated standard operating procedure determines
the correct cleaning method, such as using the following to include but not limited to: ultrasonic cleaners,
mechanical washers, cart washers and chemical cleaning/decontamination agents as determined by
manufactures instructions. Inspects, prepares, assembles sets following prescribed guidelines and determines
the correct method and packaging for sterilization based on the manufacturer's instructions for use and
associated reprocessing standard operating procedure (SOP) that includes but not limited to steam, Sterrad,
Steris, and high-level disinfecting that will include but not limited to Medivator Advantage Plus, Trophon and
Cidex OPA; may prepare operating room case carts with instrument sets daily utilizing surgery schedule.
Removes soil, blood, tissue fragments, body fluids and other contaminants by wiping, soaking, rinsing and
scrubbing following the manufacturers' instruction for use and any associated SOP. Inspects packages for
indications of proper sterilization, assembles basic sets and trays used throughout the medical center including
but not limited to those used in various clinics, the endoscopy department and operating room. Performs
segments of work pertaining to the decontamination, sterilization and inspection of semi-critical and critical
reusable medical equipment (RME). Completes segments of work pertaining to the assembly of basic sets and
trays for use in the medical center. Operates equipment involved in sterilization processes that includes any
identified testing. May be required to prepare operating room case carts. Performs and documents daily
operational checks and records for all sterilization equipment. MSTs receive guidance from more experienced
staff members and SPS management.
Performs other duties as assigned.


Work Schedule: M-F 2 PM – 10:30 PM
Position Title/Functional Statement #:Medical Supply Tech (Sterile P/PD21O94A
Requirements
Conditions of Employment
You must be a U.S. Citizen to apply for this job
All applicants tentatively selected for VA employment in a testing designated position are subject to urinalysis to screen for illegal drug use prior to appointment. Applicants who refuse to be tested will be denied employment with VA.
Selective Service Registration is required for males born after 12/31/1959
You may be required to serve a probationary period
Subject to a background/security investigation
Must be proficient in written and spoken English
Selected applicants will be required to complete an online onboarding process
Participation in the seasonal influenza vaccination program is a requirement for all Department of Veterans Affairs Health Care Personnel (HCP)
Participation in the Coronavirus Disease 2019 (COVID-19) vaccination program is a requirement for all Department of Veterans Affairs Personnel
Qualifications
Applicants pending the completion of educational or certification/licensure requirements may be referred and tentatively selected but may not be hired until all requirements are met.

Basic Requirements:
United States Citizenship: Non-citizens may only be appointed when it is not possible to recruit qualified citizens in accordance with VA Policy.
Experience. Six months of experience that demonstrates the applicant's ability to perform the work or provides an understanding of the work; or
Education. One year above high school that included at least 6 semester hours in health care related courses such as sterile processing, nursing assistant, hospital corpsman, and operating room and surgical technician courses or other courses related to the position; or
Experience/Education Combination. Equivalent combination of experience and education are qualifying for entry level for which both education and experience are acceptable.
May qualify based on being covered by the Grandfathering Provision as described in the VA Qualification Standard for this occupation (only applicable to current VHA employees who are in this occupation and meet the criteria).

GS-06 (Full Performance Level)
Experience. One year of experience equivalent to the next lower grade level.

Demonstrated Knowledge, Skills, and Abilities. In addition to the experience above, the candidate must demonstrate the following KSAs:
1. Knowledge of surgical instruments used in operating rooms and clinic settings.
2. Knowledge of universal precautions for safety and prevention of cross contamination.
3. Working knowledge of medical terminology, anatomy and physiology, microbiology, medical conditions and procedures.
4. Knowledge of sterility principles in regards to instrumentation.
5. Ability to read and interpret written instructions and procedures.

Assignment. This is the full performance level for the occupation. Receives contaminated critical and semi-critical RME in the decontamination area and may receive noncritical equipment in the decontamination area as well. Disassembles the RME and determines the correct cleaning method, such as but not limited to ultrasonic cleaners, mechanical washers, cart washers and chemical cleaning/decontamination agents, as determined by manufacturer instructions. Inspects, assembles and determines the correct method and packaging for sterilization such as but not limited to steam, Sterrad, Steris, ETO, and high level disinfecting scope reprocessors. Performs and documents daily operational checks and records for all sterilization equipment.

References: VA Handbook 5005/83; Part II, Appendix G47.

The full performance level of this vacancy is GS06.

Physical Requirements: Physical requirements are those physical, mental and emotional capabilities and characteristics that are essential for successful job performance. Physical requirements must be clearly supported by the actual duties of the position and documented in the position description or functional statement, and supported by a study(ies) or evaluation(s) establishing physical requirement(s) is job-related to the occupation(s).
Education
IMPORTANT: A transcript must be submitted with your application if you are basing all or part of your qualifications on education.
Additional information

Receiving Service Credit or Earning Annual (Vacation) Leave: Federal Employees earn annual leave at a rate (4, 6 or 8 hours per pay period) which is based on the number of years they have served as a Federal employee. VA may offer newly-appointed Federal employee's credit for their job-related non-federal experience or active duty uniformed military service. This credited service can be used in determining the rate at which they earn annual leave. Such credit must be requested and approved prior to the appointment date and is not guaranteed.

This job opportunity announcement may be used to fill additional vacancies.

It is the policy of the VA to not deny employment to those that have faced financial hardships or periods of unemployment.

This position is in the Excepted Service and does not confer competitive status.

VA encourages persons with disabilities to apply. The health-related positions in VA are covered by Title 38, and are not covered by the Schedule A excepted appointment authority.

Veterans and Transitioning Service Members: Please visit the VA for Vets site for career-search tools for Veterans seeking employment at VA, career development services for our existing Veterans, and coaching and reintegration support for military service members.

If you are unable to apply online or need to fax a document you do not have in electronic form, view the following link for information regarding an Alternate Application.
Benefits A career with the U.S. government provides employees with a comprehensive benefits package. As a federal employee, you and your family will have access to a range of benefits that are designed to make your federal career very rewarding. Opens in a new windowLearn more about federal benefits. Review our benefits Eligibility for benefits depends on the type of position you hold and whether your position is full-time, part-time or intermittent. Contact the hiring agency for more information on the specific benefits offered.
———————————–

If you not find any contact details in this Job Description, Please attach your CV here and send directly.

………………

>>>>> For More Jobs – Click Here <<<<<

>>>>> Blog for Job Seekers – Click Here <<<<<

>>>>> Post  Job Vacancy Free – Click Here <<<<<

>>>>> Play Funny Quiz Online – Click Here <<<<<

>>>>> Play Games Online Free – Click Here <<<<<

>>>>> Chat and meet New Friends – Click Here <<<<<

>>>>> Read Today News Live – Click Here <<<<<

>>>>> Read Today Horoscope – Click Here <<<<<

>>>>> Download our Apps – Click Here <<<<<

Latest Jobs in USA, Canada, UK, Europe, Australia, New Zealand, Singapore, Dubai, Qatar, Saudi Arabia,  Kuwait, Bahrain and Oman.

Posted in: JOBS, Australia Jobs, Bahrain Jobs, Canada Jobs, Europe Jobs, Kuwait Jobs, New Zealand Jobs, Oman Jobs, Qatar Jobs, Saudi Jobs, Singapore Jobs, UAE Jobs, UK-jobs, USA Jobs Posted by: Apdin Jobs On: November 12, 2023