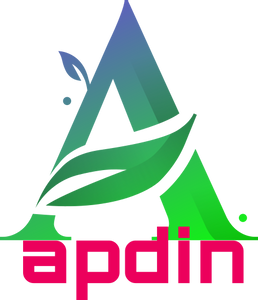 Title: Education Coordinator Location: Upper East Side Org Unit: Education Work Days: Monday-Friday Exemption Status: Exempt
Position Summary
Supports the day-to-day operations and activities for various educational programs within the department.
Job Responsibilities
Communicates and responds to inquiries from potential applicants, updates application guidelines, sends announcements, assists candidates with completion of applications ensuring compliance with policies and guidelines & verifies applications for accuracy.
Coordinates application review process, including scheduling interviews and creating detailed application reports weekly for program and graduate school leadership.
Manages the admissions process. Prepares admissions decisions letters, offer packages and scholarship notifications.
Supports program related events and logistics, as needed. Maintains program updates and resolves any course-related issues.
Coordinates new student matriculation processes, including, but not limited to, managing data transfer across institutions, handles student registration, and works with the Registrar and Information Technology Services.
Tracks all onboarding materials and updates policies and procedures for new students, as well as updates new student website content.
Coordinates logistics of class weekends, inlcuding reserving rooms, catering and AV.
Responds to inquiries from current students in a timely manner; escalates as needed.
Works closely with Student Accounting and Financial Aid to track billing and payment processes, as well as follows up with students as needed.
Provides ongoing support to faculty teaching in the program. Provides training to faculty and/or staff in the use of the course software system.
Collaborates with administrative leadership to identify process inefficiencies and recommend strategic solutions.
May assist with the development of marketing strategies to recruit students and increase awareness of the program through presentations and in-person meetings. Ensures the education website content is up to date.
Facilitates the integration of departmental programs and students with other institutional student support services.
Performs other job related duties as required.
Education
Bachelor's Degree in related field
Experience
Approximately 3 years of work experience, preferably in an academic/higher education environment. Experience with event planning and high level client interaction desired.
Knowledge, Skills and Abilities
Demonstrated organizational skills and ability to pay close attention to detail.
Demonstrated proficiency with MS Office Suite and database applications.
Ability to stay focused in high pressure situations.
Advanced oral and written communication skills
Licenses and Certifications
Working Conditions/Physical Demands
Ability to work off hours when needed, which may include weekends.
Weill Cornell Medicine is a comprehensive academic medical center that's committed to excellence in patient care, scientific discovery, and the education of future physicians in New York City and around the world. Our doctors and scientists-faculty from Weill Cornell Medical College, Weill Cornell Graduate School of Medical Sciences, and the Weill Cornell Physician Organization-are engaged in world-class clinical care and cutting-edge research that connect patients to the latest treatment innovations and prevention strategies. Located in the heart of the Upper East Side's scientific corridor, Weill Cornell Medicine's powerful network of collaborators extends to its parent university Cornell University; to Qatar, where an international campus offers a U.S. medical degree; and to programs in Tanzania, Haiti, Brazil, Austria and Turkey. Our medical practices serve communities throughout New York City, and our faculty provide comprehensive care at NewYork-Presbyterian Hospital/Weill Cornell Medical Center, NewYork-Presbyterian/Lower Manhattan Hospital, and NewYork-Presbyterian/Queens. At Weill Cornell Medicine, we work together to treat each individual, not just their conditions or illnesses, as we strive to deliver the finest possible care for our patients – the center of everything we do. Weill Cornell Medicine is an Equal Employment Opportunity Employer. Weill Cornell Medicine provides equal employment opportunities to all qualified applicants without regard to race, sex, sexual orientation, gender identity, national origin, color, age, religion, protected veteran or disability status, or genetic information.

Posted in: JOBS, Australia Jobs, Bahrain Jobs, Canada Jobs, Europe Jobs, Kuwait Jobs, New Zealand Jobs, Oman Jobs, Qatar Jobs, Saudi Jobs, Singapore Jobs, UAE Jobs, UK-jobs, USA Jobs Posted by: Apdin Jobs On: November 5, 2023