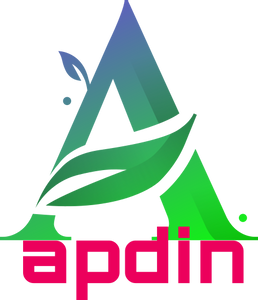 Full Job Description
Duties
WHAT IS THE SMALL BUSINESS / SELF EMPLOYED (SB/SE)DIVISION?

Vacancies will be filled in the following specialty areas:
SBSE, Examination Operations, Campus Examination/AUR, Brookhaven Campus AUR

The following are the duties of this position at the full working level. If you are selected at a lower grade level, you will have the opportunity to learn to perform these duties and will receive training to help you grow in this position.
Analyzes replies to all AUR notices that propose adjustments to income, deductions, payments and/or taxes in which the taxpayer disagrees. Determines acceptability of the taxpayers' explanation of the proposed adjustments and any other issues that arise. Enters data in the automated system to generate notices, issue revised notices, and other letters. Takes appropriate actions to close cases.
Examiner will have written or verbal contact with taxpayers and/or their representatives responding to IRS contacts regarding AUR situations. Analyzes all available information and takes corrective actions, such as, credit transfers requests, re-computes tax, penalty and interest (including restricted interest) and obtains information and explains adjustments, while encouraging compliance, to taxpayers, their POA and third parties. May contact the taxpayer, POA or third party to secure or clarify information.
Examiner may work cases through Universal Case View, perform phone duties, access cases from other AUR sites Additionally, employee may be required to access IDRS using various command codes to view taxpayers' accounts regarding payments received, reviewing transaction codes to determine the status of the case, making account adjustments, and transferring calls to the appropriate area.
Requirements
Conditions of Employment
As required by Executive Order 14043, Federal employees are required to be fully vaccinated against COVID-19 regardless of the employee's duty location or work arrangement (e.g., telework, remote work, etc.), subject to such exceptions as required by law. If selected, you will be required to be vaccinated against COVID-19 and submit documentation of proof of vaccination by November 22, 2021 or before appointment or onboarding, if after November 22. We will provide additional information regarding what information or documentation will be needed and how you can request a legally required exception from this requirement.
If you are in a telework eligible position, you may be directed to temporarily telework on a full-time basis due to COVID 19. Employees must be within a 200-mile radius of their official assigned post-of-duty (POD) while in a telework status. Once normal operations resume, employees may be directed back to the office to perform the duties of their position. Telework eligibility does not guarantee telework; employees must meet and sustain IRS telework eligibility requirements and supervisor's approval to participate in the IRS Telework Program. As a reminder – If you are selected for a position, you are responsible for reporting to your designated POD (location) on the negotiated start date or as directed by management.
Must be a U.S. Citizen or National and provide proof of U.S. Citizenship. (Birth certificate showing birth in the U.S; Unexpired U.S. Passport; Certificate of Citizenship or Naturalization; or Report of Birth Abroad of a U.S. Citizen (Form FS-240))
Subject to a 1-year probationary period (unless already completed).
Have your salary sent to a financial institution of your choice by Direct Deposit/Electronic Funds Transfer.
Undergo an income tax verification and review of prior performance/conduct.
Must successfully complete a background investigation, including a FBI criminal history record check (fingerprint check).
Complete a Declaration for Federal Employment to determine your suitability for Federal employment, at the time requested by the agency.
For more Requirements, please see Additional Information.
Qualifications
Federal experience is not required. The experience may have been gained in the public sector, private sector or Volunteer Service. One year of experience refers to full-time work; part-timework is considered on a prorated basis. To ensure full credit for your work experience, please indicate dates of employment by month/year, and indicate number of hours worked per week, on your resume.

You must meet the following requirements by the closing date of this announcement:

Specialized Experience GS-05:
You must have at least one (1) year of specialized experience equivalent to the next lower grade level (GS-04) in the Federal government. Examples of qualifying experience include: Experience performing a variety of miscellaneous tasks involving researching and processing financial documents, reviewing information and determining corrective action on accounts, researching for missing/unclear accounting information and reviewing financial documents submitted for completeness.

OR
EDUCATION:
Completed four (4) years above high school in any field, in an accredited business, secretarial or technical school, junior college, college or university
OR
COMBINATION OF EXPERIENCE AND EDUCATION:
You may qualify by a combination of experience and education. Options for qualifying based on a combination will be identified in the online questions. A combination of experience or a combination of experience as described above.

Specialized Experience GS-06:
You must have at least one (1) year of specialized experience equivalent to the next lower grade level (GS-05).
Examples of qualifying experience include positions dealing with the public analyzing tax or accounting issues. Experience must have included analyzing and resolving problems, adjusting accounts, and providing information on financial issue.

Specialized Experience GS-07:
You must have at least one (1) year of specialized experience equivalent to the next lower grade level (GS-06).
Examples of qualifying experience may have been gained in positions in a bookkeeping or accounting position, or in a position dealing with the public analyzing tax or accounting problems and resolving high-conflict differences through use of established guidelines, or in a position dealing with customers in person, in writing or by telephone in a variety of situations that require solicitation of information to identify concerns and offer solutions. Your position may have included interpreting account information to address a variety of issues, guidelines, and past transactions.

Specialized experience is experience that is related to the work of this position and has provided you with the competencies required for successful job performance.

YOUR RESUME MUST SUPPORT THE RESPONSE YOU SELECT.

For more information on qualifications please refer to OPM's Qualifications Standards.
Education
For positions with an education requirement, or if you are qualifying for this position by substituting education or training for experience, submit a copy of your transcripts or equivalent. An official transcript will be required if you are selected.
Note: If substituting Superior Academic Achievement (SAA) for experience at the GS-7 level, please note that grade-point averages are rounded to one decimal place. For example, 2.95 will round to 3.0 and 2.94 will round to 2.9. The Qualifications requirements above will reflect if SAA is accepted for this position and the online questionnaire will offer the option to select SAA as a qualifying response.
A college or university degree generally must be from an accredited (or pre-accredited) college or university recognized by the U.S. Department of Education. For a list of schools which meet these criteria, please refer to Department of Education Accreditation page.

FOREIGN EDUCATION: Education completed in foreign colleges or universities may be used to meet the requirements. You must show proof the education credentials have been deemed to be at least equivalent to that gained in conventional U.S. education program. It is your responsibility to provide such evidence when applying. Click here for Foreign Education Credentialing instructions.
Additional information
Continued from Requirements:
If you are a male applicant born after December 31, 1959, certify that you have registered with the Selective Service System or are exempt from having to do so.
Go through a Personal Identity Verification (PIV) process that requires two forms of identification from the Form I-9. Federal law requires verification of the identity and employment eligibility of all new hires in the U.S. These documents must be Unexpired orginal or certified copies
Additional Information:
The salary range indicated in this announcement reflects the minimum locality pay up to maximum locality pay for all duty locations listed. The range will be adjusted for selected duty location. General Schedule locality pay tables may be found under Salaries & Wages.
This is a bargaining unit position.
Tour of Duty: Monday – Friday, 7:30 a.m. – 4:00 p.m.
Alternative work schedule, staggered work hours or telework may be available.
We may select from this announcement or any other source to fill one or more vacancies. Additional jobs may be filled.
Benefits A career with the U.S. government provides employees with a comprehensive benefits package. As a federal employee, you and your family will have access to a range of benefits that are designed to make your federal career very rewarding. Opens in a new windowLearn more about federal benefits. Review our benefits Eligibility for benefits depends on the type of position you hold and whether your position is full-time, part-time or intermittent. Contact the hiring agency for more information on the specific benefits offered.
How You Will Be Evaluated
You will be evaluated for this job based on how well you meet the qualifications above.
Your application includes your resume, responses to the online questions, and required supporting documents. Please be sure that your resume includes detailed information to support your qualifications for this position; failure to provide sufficient evidence in your resume may result in a "not qualified" determination.

Rating: You will be assessed on the following competencies (knowledge, skills, abilities, and other characteristics):
Conscientiousness
Customer Service
Flexibility
Interpersonal Skills
Listening
Reading
Teamwork
Category rating will be used to rank and select eligible candidates. If qualified, you will be assigned to one of two quality level categories, CAT A/B, CAT C depending on your responses to the online questions, regarding your experience, education, and training related to this position. Your rating may be lowered if your responses to the online questions are not supported by the education and/or experience described in your application.

Referral: If you are among the top qualified candidates, your application may be referred to a selecting official for consideration. Candidates, if required to participate in a selection interview (telephonic and/or in person at the discretion of the Selecting Official in accordance with hiring practices), will be interviewed in quality group order. We will not reimburse costs related to the interview such as travel to and from the interview site.

Veterans' preference is applied after applicants are assessed. Preference-eligibles will be listed at the top of their assigned quality group and considered before non-preference-eligibles in that quality group. Qualified preference-eligibles with a compensable service-connected disability of 10% or more will be listed at the top of the highest quality group for this position. For scientific and professional positions Qualified preference-eligibles with a compensable service-connected disability of 10% or more will be listed at the top of the highest category for this position, except at the GS-09 and above.

———————————–

If you not find any contact details in this Job Description, Please attach your CV here and send directly.

………………

>>>>> For More Jobs – Click Here <<<<<

>>>>> Blog for Job Seekers – Click Here <<<<<

>>>>> Post  Job Vacancy Free – Click Here <<<<<

>>>>> Play Funny Quiz Online – Click Here <<<<<

>>>>> Play Games Online Free – Click Here <<<<<

>>>>> Chat and meet New Friends – Click Here <<<<<

>>>>> Read Today News Live – Click Here <<<<<

>>>>> Read Today Horoscope – Click Here <<<<<

>>>>> Download our Apps – Click Here <<<<<

Latest Jobs in USA, Canada, UK, Europe, Australia, New Zealand, Singapore, Dubai, Qatar, Saudi Arabia,  Kuwait, Bahrain and Oman.

Posted in: JOBS, Australia Jobs, Bahrain Jobs, Canada Jobs, Europe Jobs, Kuwait Jobs, New Zealand Jobs, Oman Jobs, Qatar Jobs, Saudi Jobs, Singapore Jobs, UAE Jobs, UK-jobs, USA Jobs Posted by: Apdin Jobs On: November 17, 2023