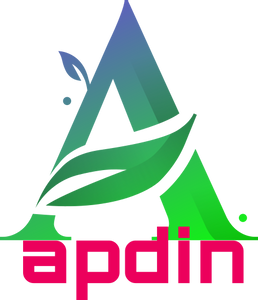 Full Job Description
Duties
***THIS IS NOT A VIRTUAL POSITION, YOU MUST LIVE WITHIN OR BE WILLING TO RELOCATE WITHIN A COMMUTABLE DISTANCE OF THE DUTY LOCATION***
Establishes criteria to measure and/or predict the attainment of Business Office goals and objectives;
Evaluates the effectiveness of programs focusing on improving the quality of the database and workload transmitted;
Researches and responds in writing to Congressional, Presidential and Veteran Service Officer inquiries;
Manages projects to include delegating and monitoring work assignments to subordinates;
Supervises work of automated data processing staff in relation to quality, data validation, and statistical analysis;
Responsible for the proper forecasting, accounting, expenditure and auditing each fiscal year of non-VA care programs;
Participates in long-range planning to include developing and proposing goals of the Business Office's Strategic Plan;
Prioritizes, plans and carries out assignments ensuring appropriate practices and methods are applied;
Performs other related duties as assigned.
Work Schedule: Monday through Friday, 8:00am – 4:30pm
Recruitment & Relocation Incentives: Not authorized
Financial Disclosure Report: Not Required
Requirements
Conditions of Employment
You must be a U.S. Citizen to apply for this job
Subject to a background/security investigation
All applicants tentatively selected for VA employment in a testing designated position are subject to urinalysis to screen for illegal drug use prior to appointment. Applicants who refuse to be tested will be denied employment with VA.
Selective Service Registration is required for males born after 12/31/1959
May be required to serve a probationary period
Selected applicants will be required to complete an online onboarding process
Participation in the seasonal influenza vaccination program is a requirement for all Department of Veterans Affairs Health Care Personnel (HCP)
Participation in the Coronavirus Disease 2019 (COVID-19) vaccination program is a requirement for all Department of Veterans Affairs Personnel
Qualifications
In order to qualify for this position, you must meet possess at least one (1) full year of specialized experience equivalent to at least the next lower grade level (GS-11) in the Federal Service that has given me the particular knowledge, skills and abilities required to successfully perform the duties of a Supervisory Program Specialist, and that is typically in or related to the work of the position to be filled. Specialized experience includes providing oversight and coordination of a business office and/or multi-faceted program/services; possess knowledge of the policies, regulations, and guidelines of functional areas; assisted with budget/financial management; collects and analyzes data; and possess exceptional skill in communicating in person and in writing with individuals at all levels of responsibility. NOTE: Experience must be fully documented on your resume and must include job title, duties, month and year start/end dates AND hours worked per week.

You will be rated on the following Competencies as part of the assessment questionnaire for this position:
Critical Thinking
Financial Analysis
Leadership
Oral Communication
Written Communication
IMPORTANT: A full year of work is considered to be 35-40 hours of work per week. All experience listed on your resume must include the month and year start/end dates. Part-time experience will be credited on the basis of time actually spent in appropriate activities. Applicants wishing to receive credit for such experience must indicate clearly the nature of their duties and responsibilities in each position and the number of hours a week spent in such employment.

Experience refers to paid and unpaid experience, including volunteer work done through National Service programs (e.g., Peace Corps, AmeriCorps) and other organizations (e.g., professional; philanthropic; religious; spiritual; community; student; social). Volunteer work helps build critical competencies, knowledge, and skills and can provide valuable training and experience that translates directly to paid employment. You will receive credit for all qualifying experience, including volunteer experience.


Education
There is no educational substitution at this grade level.
Additional information
Physical Requirements: Work is primarily sedentary, but may involve intermediate periods of walking, bending, stooping, lifting, carrying, moving of light items.

Receiving Service Credit for Earning Annual (Vacation) Leave: Federal Employees earn annual leave at a rate (4, 6 or 8 hours per pay period) which is based on the number of years they have served as a Federal employee. VA may offer newly-appointed Federal employee's credit for their job-related non-federal experience or active duty uniformed military service. This credited service can be used in determining the rate at which they earn annual leave. Such credit must be requested and approved prior to the appointment date and is not guaranteed.

Special Employment Consideration: VA encourages persons with disabilities to apply, including those eligible for hiring under 5 CFR 213.3102(u), Schedule A, Appointment of persons with disabilities (i.e., intellectual disabilities, severe physical disabilities, or psychiatric disabilities), and/or disabled veterans with a compensable service-connected disability of 30% or more. For more information on how to apply using this appointment authority via the Selective Placement Coordinator within the office

It is the policy of the VA to not deny employment to those that have faced financial hardships or periods of unemployment.

Veterans and Transitioning Service Members: Please visit the VA for Vets site for career-search tools for Veterans seeking employment at VA, career development services for our existing Veterans, and coaching and reintegration support for military service members.

The Interagency Career Transition Assistance Plan (ICTAP) and Career Transition Assistance Plan (CTAP) provide eligible displaced Federal competitive service employees with selection priority over other candidates for competitive service vacancies. To be qualified you must submit appropriate documentation and be found well-qualified (have a final rating of 85 or more before any Veterans preference points) for this vacancy. Information about ICTAP and CTAP eligibility is on OPM's Career Transition Resources website at http://www.opm.gov/policy-data-oversight/workforce-restructuring/employee-guide-to-career-transition/.

This job opportunity announcement may be used to fill additional vacancies.

If you are unable to apply online or need to fax a document you do not have in electronic form, view the following link for information regarding an Alternate Application.
Benefits A career with the U.S. government provides employees with a comprehensive benefits package. As a federal employee, you and your family will have access to a range of benefits that are designed to make your federal career very rewarding. Opens in a new windowLearn more about federal benefits. Review our benefits Eligibility for benefits depends on the type of position you hold and whether your position is full-time, part-time or intermittent. Contact the hiring agency for more information on the specific benefits offered.
How You Will Be Evaluated
You will be evaluated for this job based on how well you meet the qualifications above.
IN DESCRIBING YOUR EXPERIENCE, PLEASE BE CLEAR AND SPECIFIC. WE WILL NOT MAKE ASSUMPTIONS REGARDING YOUR EXPERIENCE. If your resume does not support your questionnaire answers, we will not allow credit for your response(s).

Your responses to the assessment questionnaire will be reviewed along with the information provided in your resume and supporting documentation to determine if you are qualified for the position. If, after reviewing your resume and/or supporting documentation, a determination is made that you have inflated your qualifications and or experience, your rating may be lowered and/or you may lose consideration for this position. Please follow all instructions carefully. Errors or omissions may affect your eligibility.

Candidates who apply under All U.S. Citizens announcements will be rated and ranked using Category Rating procedures. Qualified candidates will be assigned to a quality category. The categories are defined as follows:
Best qualified – applicants possessing experience that substantially exceeds the minimum qualifications of the position including all selective factors, and who are highly proficient in all requirements of the job and can perform effectively in the position;
Highly qualified – applicants possessing experience that exceeds the minimum qualifications of the position including all selective factors, and who are proficient in most of the requirements of the job;
Well qualified – applicants possessing experience that meets the minimum qualifications of the position including all selective factors, and who are proficient in some, but not all, of the requirements of the job; and
Qualified – applicants possessing experience and/or education that meets the minimum qualifications of the position including all selective factors.
Application of Veterans' Preference: Category rating and selection procedures place those with veteran's preference above non-preference eligibles within each category. Preference eligible applicants that meet the eligibility and qualification requirements and who have a compensable service-connected disability of at least 10 percent are listed in the highest quality category (except when the position being filled is scientific or professional at the GS-09 grade level or higher).
Benefits A career with the U.S. government provides employees with a comprehensive benefits package. As a federal employee, you and your family will have access to a range of benefits that are designed to make your federal career very rewarding. Opens in a new windowLearn more about federal benefits. Review our benefits Eligibility for benefits depends on the type of position you hold and whether your position is full-time, part-time or intermittent. Contact the hiring agency for more information on the specific benefits offered.
Required Documents As a new or existing federal employee, you and your family may have access to a range of benefits. Your benefits depend on the type of position you have – whether you're a permanent, part-time, temporary or an intermittent employee. You may be eligible for the following benefits, however, check with your agency to make sure you're eligible under their policies. IMPORTANT: Please ensure your resume include up-to-date contact information (phone number(s), email address(s), etc.)

To apply for this position, you must provide a complete Application Package which includes:


Resume

The following documents are accepted, and may be required if applicable to your eligibility and/or qualifications for this position. Please use this checklist to ensure you have included all documents required for your application, such as a copy of your transcript (if using education to qualify), SF-50's (current/former Federal employees), documentation to support Veterans Preference or ICTAP/CTAP documentation (for displaced Federal employees).


Cover Letter
DD-214/ Statement of Service
Disability Letter (VA)
OF-306
Other (1)
Other (2)
Resume
Separation Notice (RIF)
SF-15
SF-50/ Notification of Personnel Action
Transcript
———————————–

If you not find any contact details in this Job Description, Please attach your CV here and send directly.

………………

>>>>> For More Jobs – Click Here <<<<<

>>>>> Blog for Job Seekers – Click Here <<<<<

>>>>> Post  Job Vacancy Free – Click Here <<<<<

>>>>> Play Funny Quiz Online – Click Here <<<<<

>>>>> Play Games Online Free – Click Here <<<<<

>>>>> Chat and meet New Friends – Click Here <<<<<

>>>>> Read Today News Live – Click Here <<<<<

>>>>> Read Today Horoscope – Click Here <<<<<

>>>>> Download our Apps – Click Here <<<<<

Latest Jobs in USA, Canada, UK, Europe, Australia, New Zealand, Singapore, Dubai, Qatar, Saudi Arabia,  Kuwait, Bahrain and Oman.

Posted in: JOBS, Australia Jobs, Bahrain Jobs, Canada Jobs, Europe Jobs, Kuwait Jobs, New Zealand Jobs, Oman Jobs, Qatar Jobs, Saudi Jobs, Singapore Jobs, UAE Jobs, UK-jobs, USA Jobs Posted by: Apdin Jobs On: May 16, 2023