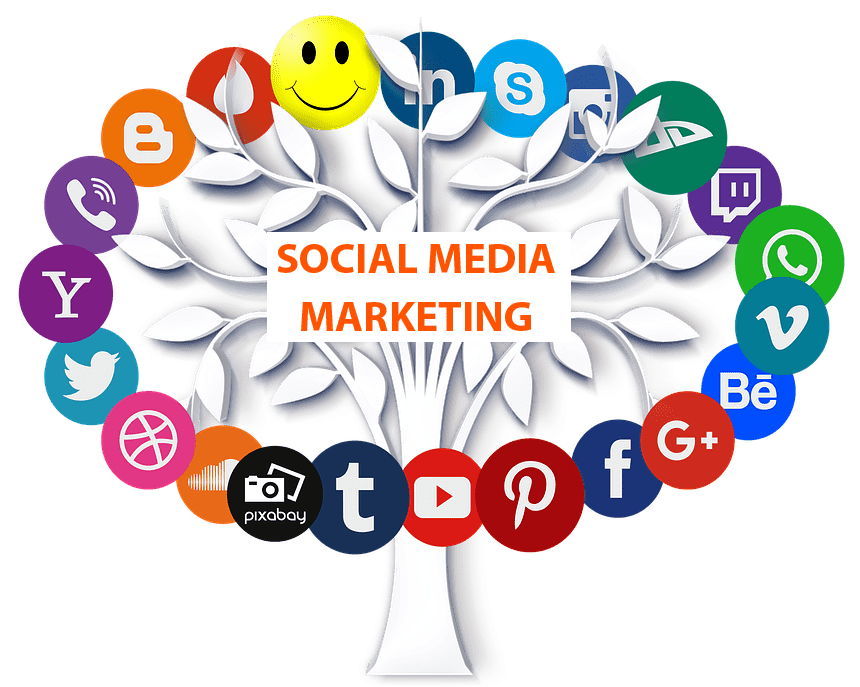 SMM means marketing on social networks or promoting goods and services through digital media. Learn how to conduct promotions and increase app traffic.
Social media marketing (SMM) is a type of Internet marketing that uses the advantages of social networking sites as a tool to promote the app, thereby increasing the traffic to the app and learning from the direct response of users. SMM is based on the principle of natural search, which basically means that when an app or its connected social network pages become more active, the position of the app in the search engine will rise, that is, the first few results can be seen.
Considering that 90% of users searched on the Internet will not look deeper than the homepage of search engines, and 70% of users only clicked on the first three results, so it is obvious that the homepage position of the search engine is to optimize the app The only goal to strive for.
What is the role of SMM in Mobile App Marketing?
The main goal of SMM is to improve communication with users, increase brand awareness, and attract more (potential) customers. SMM is completed by creating high-quality content that social network users share with friends (transmission of information through electronic means, namely electronic word of mouth or eWoM). The purpose of SMM is to get direct feedback from users (or potential customers) so that the company can also get a personal seal, that is, it looks more like a person. Through interactive options on social networks, customers can get an opportunity to listen by asking questions or complaining. This kind of SMM is called social customer relationship management (Social CRM). If users are satisfied with the content, the relationship with the company, and the services provided, it can further improve reputation and return on investment (ROI).

Let's see how to promote iOS and Android apps in social networks.

Social media strategy

This is the first stage. If you don't know what to post on social media, please keep reading. Develop marketing strategies on Facebook, Twitter and other social platforms. It will help you understand what is written and shared. These posts may involve a new version of your app, videos about examples of usage and problem solving, useful tips, statistics, answers to frequently asked questions, announcements, etc.

Comments and guest posts

Don't forget, you can ask the public page administrator to post information about your application or conduct a review. As a reward, you can provide them with a promotional code, which can be redeemed in your app.

Blogger

Don't be shy to ask blogs to write or publish articles about your app. Every niche market, even the narrowest market, has its own opinion leader. Do your own research, find free or affordable bloggers, and discuss your ideas with them. If your project matches their style, then their followers may eventually become your target audience!

Target advertising

Create a budget, send a message and choose the audience you want to reach. Finding the target audience is not always easy and may require a lot of research. However, once this is done, it will be easier to convert these potential users into actual users.

Free special

As we all know, people like to prove themselves with novel things. You can solve this concept. Consider a promotional partnership with bloggers: You can use your app for free on weekends and ask bloggers to share this information in a special form for their subscribers. Don't forget to show that you care about your customers.

Posted in: Technology Blog Posted by: admin On: January 1, 2021