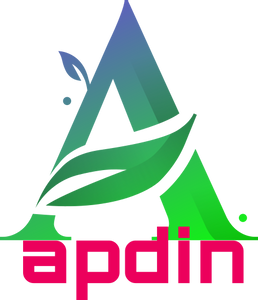 Job Description
General Purpose
To manage all Asia logistics and customer service for a fast growing tequila brand which launched in 2016, called Codigo 1530
Coordinate logistics and align with customers and forwarders to ensure shipments are on-time.
Documentation process and filing for Asia and Singapore operations in Quickbooks & Dropbox
To support new product development, POS procurement & shipping, and product launch
Main Responsibilities
Inbound Logistics:
Request quotes for all shipments inbound into bonded warehouses in Singapore and Europe
Follow up on Cargo ready dates for new shipments inbound
Arrange shipping (upon quote approval) of all shipments from Mexico to Singapore / Europe
Work closely with distillery and warehouse to ensure production orders are correct and delivery arrangements, including special requirements for specific customer orders have been requested on time.
Preparation of shipping documents for all shipments
Acquiring docs from Distillery and filing of export documents for all shipments in DropBox.
To ensure all correct documentations are received by Office on-time to process payments
Work closely with the warehouse to ensure goods are received smoothly and clear Customs efficiently
Outbound Logistics
Prepare all Commercial Invoices and Packing lists (CI & PL) for all international shipments
Prepare / acquire from distillery all additional documentation needed for the Customer's import requirements i.e. COO, Lab Analysis, Health Certificate, Fumigation report, CI&PL, Tax Invoice
Assist with any additional labelling requirements needed by the Customer i.e. importer labels etc and work closely with warehouse to execute these requirements
Align with customers and follow up on shipment status, documentation and order fulfillment related items.
Arrange samples and / or POS shipments to new / existing Customers
Prepare / Update weekly shipment schedule with Warehouse, relevant Customers and Codigo team
To ensure all documentations are filed properly in DropBox for audit requests
Asia (Codigo Group) Operations Documentations Process:
Prepare all documentation related to order fulfillment and shipments inbound and outbound
Prepare related reports for order fulfilment, shipments, open orders and defect tracking on a weekly / monthly / quarterly basis.
Inventory Management
Preparation of weekly inventory management report with customer allocations and orders
Update inventory sheets with stock movements for Singapore / International shipments
Prepare necessary inventory reports for audit
Updating of POS catalogue on a timely basis / arrangement of POS shipments
Customer Service
A&P tracking
Defect Tracking
POS requests
Management of special customer requests e.g. bottle labelling
New Product Operations (including POS products)
Manage regional input and needs around key project milestones that maximize growth and regional alignment.
Manage shipments in and add relevant new SKU's to all reports
Arrange shipping of samples to Customers
Liaise with Accounting on SKU set up
Preparation / updating of regional Sales Sheets / filing of sales sheets
Acquire / File product bottle shots
Update presentations as required
In-Market: manage defect tracking and resolutions
Other Responsibilities
Weekly and Monthly reporting
Updating of Supply Plan based on Sales, Purchases and Demand
Any additional tasks assigned by Line Manager.
To land this job…

·      You have a Bachelor's Degree and 5-7 years of relevant experience

·      You have aligned experience. You enjoy solving problems. You don't get flustered easily. 

·      You are a self-starter. You're motivated to continually find a better way. You easily move between various projects on the go. 

·      You are very experienced with MS Office – Excel, Word and Outlook, and Adobe Acrobat.

·      You are extremely organized and have a high attention to detail

·      You are people focused. You're patient, level-headed and cool under pressure.

·      You're a super hero at building rapport and everlasting relationships

·      You are self-assured and you write well.

·      You have a can-do approach. You think on your feet. You're cool with ambiguity and you roll with the punches when things change.

·      You are driven. You're comfortable managing your time to successfully reach goals.

————————-

If you not find any contact details in this Job Description, Please attach your CV here and send directly.

For more job vacancies visit https://apdin.com/jobs/

Latest Jobs in USA, Canada, UK, Europe, Australia, New Zealand, Singapore, Europe, Dubai, Qatar, Saudi Arabia,  Kuwait, Bahrain and Oman.

Click here for Post a New Job Vacancy Free.

Posted in: JOBS, Australia Jobs, Bahrain Jobs, Canada Jobs, Europe Jobs, Kuwait Jobs, New Zealand Jobs, Oman Jobs, Qatar Jobs, Saudi Jobs, Singapore Jobs, UAE Jobs, UK-jobs, USA Jobs Posted by: admin On: October 2, 2023