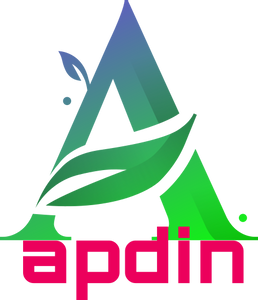 JOB APPLICATIONS WANTED
TITLE: Office Assistant

LOCATION: City of Ithaca – Planning Department – Building Division

SALARY: $38,733, with subsequent increases to $48,415

The City of Ithaca values diverse perspectives and life experiences. We encourage people of all back-
grounds to apply, including people of color, women, LGBTQ+, veterans, people with disabilities, and those
with lived experiences.

POSITION DESCRIPTION: The work involves responsibility for independently performing complex clerical
operations and administrative support tasks for a unit or division of a large department. Incumbents
spend a substantial amount of time operating a personal computer and the rest of the time on routine ad-
ministrative tasks to ensure the efficient workflow of the office. The work also involves responsibility for
the entry and retrieval of information using software on a computer and using a computer to produce print-
ed material such as letters, memoranda and forms. Incumbents work under general supervision receiving
detailed instructions only where policies have not been determined. This class differs from that of an Ex-
ecutive Assistant by the increased time spent on operating software and the more limited scope of duties
and decision-making responsibilities in the unit or program area. This class is distinguished from a Key-
board Specialist by the incumbent's increased independence of operation, and the broader scope and
greater complexity of the work. Supervision is not a responsibility of this class. Does related work as re-
quired.

Responsible for greeting and receiving visitors.

MINIMUM QUALIFICATIONS: Either:

A. Graduation from a regionally accredited college or university or one accredited by the New York State
Board of Regents to grant degrees with an Associate's degree in secretarial science, office manage-
ment, office technology, business administration or a closely related field with similar course curricu-
lum; or
B. Graduation from high school or possession of a high school equivalency diploma and two (2) years of
full-time paid clerical experience, or its part-time and/or volunteer equivalent; or
C. An equivalent combination of training and experience as defined by the limits of (a) and (b).

RESIDENCY REQUIREMENTS: Applicants must be legal residents of either Tompkins County or one of its
six (6) contiguous counties (Cayuga, Chemung, Cortland, Schuyler, Seneca or Tioga).

EXAM REQUIREMENTS: A civil service exam will be required at a later date.

APPLICATION MATERIALS REQUIRED:
City of Ithaca application
Copy of high school and college transcripts
Applications must be received by the City of Ithaca Human Resources Department no later than 4:30
PM EST on the last filing date indicated below. All applications must be submitted electronically
through our online application program. We do not accept paper applications, faxed applications, e-
mailed applications or photocopies of applications.

———————————–

If you not find any contact details in this Job Description, Please attach your CV here and send directly.

………………

>>>>> For More Jobs – Click Here <<<<<

>>>>> Blog for Job Seekers – Click Here <<<<<

>>>>> Post  Job Vacancy Free – Click Here <<<<<

>>>>> Play Funny Quiz Online – Click Here <<<<<

>>>>> Play Games Online Free – Click Here <<<<<

>>>>> Chat and meet New Friends – Click Here <<<<<

>>>>> Read Today News Live – Click Here <<<<<

>>>>> Read Today Horoscope – Click Here <<<<<

>>>>> Download our Apps – Click Here <<<<<

Latest Jobs in USA, Canada, UK, Europe, Australia, New Zealand, Singapore, Dubai, Qatar, Saudi Arabia,  Kuwait, Bahrain and Oman.

Posted in: Australia Jobs, Bahrain Jobs, Canada Jobs, Europe Jobs, JOBS, Kuwait Jobs, New Zealand Jobs, Oman Jobs, Qatar Jobs, Saudi Jobs, Singapore Jobs, UAE Jobs, UK-jobs, USA Jobs Posted by: Apdin Jobs On: July 29, 2022