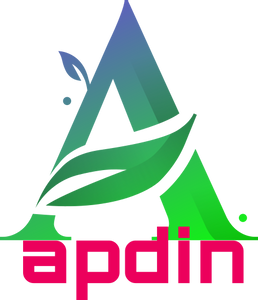 Job details
Job TypeTemporary
Full Job Description
NYU Grossman School of Medicine is one of the nation's top-ranked medical schools. For 175 years, NYU Grossman School of Medicine has trained thousands of physicians and scientists who have helped to shape the course of medical history and enrich the lives of countless people. An integral part of NYU Langone Health, the Grossman School of Medicine at its core is committed to improving the human condition through medical education, scientific research, and direct patient care. For more information, go to med.nyu.edu, and interact with us on LinkedIn, Glassdoor, Indeed,Facebook, Twitter and Instagram.
Position Summary:
We have an exciting opportunity to join our team as a MRI Trainee.

In this role, the successful candidate will observe and work directly with a MRI Specialist to assist in performing medically prescribed MRI procedures of designated anatomical areas, under the general direction of the radiologist and supervisor.
Job Responsibilities:
Demonstrates skill in setup and administration of IV contrast media. Explains MRI procedure and process of administration of contrast to patient and engages radiologist and/or LIP as appropriate per policy. Makes sure contrast media questionnaire has been filled out by patient. Assess any existing intravenous line or selects appropriate venipuncture site and attaches injector tubing to patients intravenous line. Loads and programs contrast media power injector according to established departmental procedures and assigns appropriate injection rates based on access and protocol. Ensures that all emergency equipment is readily available. Injects intravenous contrast using the power injector and monitors patient for signs of contrast media reaction and/or evidence of extravasation. Notifies radiologist or LIP in case of reaction or extravasation.
Performs other duties as assigned.
Demonstrates skill in using the hospital and radiology information systems as they relate to radiology.Correctly chooses appropriate patient information from HIS/RIS system in accordance with HIPPA regulations.Demonstrates ability to access patient information such as appointment times, type of exam, and patient reports. Is knowledgeable of the total cycle of RIS patient tracking.Follows departmental policy of documenting begin, complete and departure times, when appropriate, in the RIS.Has working knowledge of film library functions.Demonstrates knowledge of the HIS and is able to access patient data for verification of orders.Competent in scheduling exams in RIS from the order entry queue and/or demonstrates the ability to modify exams when necessary.Maintains department log books in an orderly manner, records machine performance data as directed, all according to established departmental procedures.
Effectively assesses patients information and status, and plans appropriateprocedure(s) accordingly.Uses standard procedures to identify the correct patient. Checks patients wristband by name, unit, and room number to ensure patients ID matches examination requisition. OR Calls patient by last name, asking patient to confirm their identity by stating their first name.Introduces self to the patient. Reviews patients requisition and understands the type of exam required by each requisition and confers with medical staff regarding clarification when necessary. Seeks information or asks for assistance from supervisor regarding difficult or questionable results.Follows accepted radiologic procedures and uses medical information to determine type of protocol required for radiographic examination.Consults policy and procedure manuals and/or other reference materials as necessary to ensure actions conform to established protocols. Follows special instructions indicated on radiographic requisition.Recognizes need for and follows isolation precautions.
Independently implements patient procedures in accordance with departmental protocols and standards.Explains the procedure and equipment to the patient clearly. Obtains formal consent when necessary.Provides for patient comfort before, during and after procedure, and maintains an ongoing rapport with the patient throughout the procedure to ease any anxiety the patient may have. Provides for patient privacy at all times.Positions patient and MRI equipment appropriate to the body part(s) to be imaged and adjust equipment settings accordingly to insure maximum information is obtained. Uses identifying markers appropriately.Follows accepted MRI procedures. Reviews patient information sheet; considers variety of protocols and rationale in determining positioning and technique. Follows special instructions indicated on radiographic requisition. Ensures that all exams completed are of high quality. Uses positioning and immobilizing devices to improve image quality.Solves problems that arise during patient examinations using both technical knowledge and innovation. Alters examination to maximize information in response to patients condition. Confers with other technologists concerning previous approaches utilized.Assists physicians as needed during the course of the procedure.Performs transmission and/or segmentation for transmission to PACS in a complete and proper anatomic display. Generates high quality hard copies of images when necessary. Uses efficient methods and completes examinations assigned in reasonable amount of time. Maintains cleanliness of radiographic area. Prepares equipment and supplies in advance for future exams.Is able to recognize a medical emergency and notifies nurse, PA and/or MD immediately.
Demonstrates skill in equipment set-up, utilization and proper maintenance procedure.Performs visual and manual quality control checks of MRI equipment.Uses imaging and peripheral equipment, in a safe and productive manner in accordance with prescribed hospital, departmental and manufacturers procedures. Observes and reports any malfunctioning of the equipment and notifies appropriate persons in case of missing or damaged equipment. Demonstrates knowledge of proper use of computer product printers, i.e. label printers, report printers, etc, and minor adjustments to correct malfunctions.
Minimum Qualifications:
To qualify you must be obtaining a Bachelors degree in Physics/Sciences. Good Communication Skills


Required Licenses: Radiologic Tech Lic – NYS, Am Registry Of Radiologic Tech

Preferred Qualifications:
None.

Qualified candidates must be able to effectively communicate with all levels of the organization.

NYU Grossman School of Medicine provides its staff with far more than just a place to work. Rather, we are an institution you can be proud of, an institution where you'll feel good about devoting your time and your talents.

NYU Grossman School of Medicine is an equal opportunity and affirmative action employer committed to diversity and inclusion in all aspects of recruiting and employment. All qualified individuals are encouraged to apply and will receive consideration without regard to race, color, gender, gender identity or expression, sex, sexual orientation, transgender status, gender dysphoria, national origin, age, religion, disability, military and veteran status, marital or parental status, citizenship status, genetic information or any other factor which cannot lawfully be used as a basis for an employment decision. We require applications to be completed online.



———————————–

If you not find any contact details in this Job Description, Please attach your CV here and send directly.

………………

>>>>> For More Jobs – Click Here <<<<<

>>>>> Blog for Job Seekers – Click Here <<<<<

>>>>> Post  Job Vacancy Free – Click Here <<<<<

>>>>> Play Funny Quiz Online – Click Here <<<<<

>>>>> Play Games Online Free – Click Here <<<<<

>>>>> Chat and meet New Friends – Click Here <<<<<

>>>>> Read Today News Live – Click Here <<<<<

>>>>> Read Today Horoscope – Click Here <<<<<

>>>>> Download our Apps – Click Here <<<<<

>>>>> www.apdin.com <<<<<

Latest Jobs in USA, Canada, UK, Europe, Australia, New Zealand, Singapore, Europe, Dubai, Qatar, Saudi Arabia,  Kuwait, Bahrain and Oman.

Posted in: USA Jobs, Australia Jobs, Bahrain Jobs, Canada Jobs, Europe Jobs, JOBS, Kuwait Jobs, New Zealand Jobs, Oman Jobs, Qatar Jobs, Saudi Jobs, Singapore Jobs, UAE Jobs, UK-jobs Posted by: Apdin Jobs On: November 17, 2023