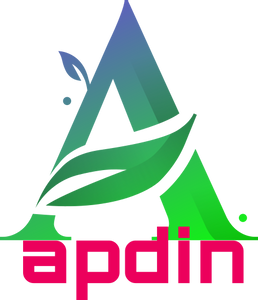 Full Job Description
Duties
Summary
The Advance Medical Support Assistant is located at the Syracuse VAMC, NY. The Advance Medical Support Assistant utilizes multiple computer applications, as well as the integrated electronic medical record system.

Responsibilities
Successful performance in this position requires knowledge of medical terminology, administrative and department procedures for the management of records and forms, information security and exchange, management of reports and data, scheduling of patient appointments, telephone care, and public relations/customer service. Analytical ability, judgment, discretion, and dedication to customer service are required daily to carry out the functions of this position
Assignments at this level include but are not limited to:
Receives and relays incoming and outgoing telephone messages.
Checks patients in and out from appointments.
Schedules return to clinic orders
Set up clinic paperwork
Process faxes, scanning, and printing of documents
Directs patients to other areas of the hospital
Changes and reschedules clinics
Greets patients when presenting
Cancels and reschedules appointments
The Advance MSA contacts patients, VA Medical Center staff, and community medical staff daily. This front-line contact will affect the perception of the quality of healthcare services provided by the VA. A high degree of tact and diplomacy is required when dealing with Veterans who may have multiple health problems and who may be frustrated with the administrative process associated with diagnosis and treatment. A caring, compassionate, and sensitive manner is essential when explaining procedures to Veterans and family members, both in person and on the phone.
When consults are in a "scheduled status", the Advance MSA will:
Review the Vista Image Display to determine, If the records have previously been received; confirm care has been received; request corresponding documentation for scheduled care; and complete outstanding consults.
Work Schedule: Monday through Friday 8:00 am to 4:30 pm
Compressed/Flexible:Not Available
Telework: Not Available
Virtual: This is not a virtual position.
Position Title/Functional Statement: Medical Support Assistant (Advance)
Relocation/Recruitment Incentives: Not Authorized
Permanent Change of Station (PCS): Not Authorized
PCS Appraised Value Offer (AVO): Not Authorized
Financial Disclosure Report: Not required
Travel Required
Not required
Supervisory status
No
Promotion Potential
6
Job family (Series) 0679 Medical Support Assistance
Requirements Requirements Conditions of Employment

All applicants tentatively selected for VA employment in a testing designated position are subject to urinalysis to screen for illegal drug use prior to appointment. Applicants who refuse to be tested will be denied employment with VA.
Selective Service Registration is required for males born after 12/31/1959
You may be required to serve a probationary period
Subject to a background/security investigation
Must be proficient in written and spoken English
Selected applicants will be required to complete an online onboarding process
Participation in the seasonal influenza vaccination program is a requirement for all Department of Veterans Affairs Health Care Personnel (HCP)
Participation in the Coronavirus Disease 2019 (COVID-19) vaccination program is a requirement for all Department of Veterans Affairs PersonnelQualifications Basic Requirements:

United States Citizenship: Non-citizens may only be appointed when it is not possible to recruit qualified citizens in accordance with VA Policy.
Experience. Six months experience of clerical, office, customer service, or other administrative work that indicates the ability to acquire the particular knowledge and skills needed to perform the duties of the position; OR
Education. One year above high school;
OR
Experience/Education Combination. Equivalent combination of experience and education are qualifying for entry level for which both education and experience are acceptable.
Certification. None required.
Physical Requirements: See VA Directive and Handbook 5019.
English Language Proficiency. MSAs must be proficient in spoken and written English in accordance with VA Handbook 5005, part II, chapter 3, section A, paragraph 3j.May qualify based on being covered by the Grandfathering Provision as described in the VA Qualification Standard for this occupation (only applicable to current VHA employees who are in this occupation and meet the criteria).

Grade Determinations:

Creditable Experience
(1) Knowledge of MSA Practices. To be creditable, the experience must have demonstrated the knowledge, skills, and abilities (KSAs) associated with current MSA responsibilities [or an equivalent administrative patient support role in a non-VA medical inpatient or outpatient setting]. Experience satisfying this requirement may be paid/non-paid employment as [an] MSA or [an equivalent position in a non-VA hospital or clinic setting].
(2) Quality of Experience. Qualifying experience must be at a level comparable to MSA experience [or equivalent administrative clinical support role in a non-VA medical inpatient or outpatient setting] at the next lower grade level. For all assignments above the full performance level, the higher-level duties must consist of significant scope, administrative independence, complexity (difficulty), and a range of [varieties] as described in this standard, at the specified grade level and be performed by the incumbent at least 25% of the time.
(3) Part-Time Experience. Part-time experience as [an MSA or equivalent administrative patient support in] a [non-VA medical inpatient or outpatient setting] is creditable according to its relationship to the full-time workweek. For example, [an] MSA employed 20 hours a week, or on a 1/2-time basis, would receive [one] full-time workweek of credit for each [two] weeks of service.

Medical Support Assistant (Advanced), GS-6


(a)Experience. One year of experience equivalent to the GS-5 grade level.


(b) Assignment. The Advanced MSA [provides specialized and expert administrative patient support while working] collaboratively in an interdisciplinary coordinated care delivery model. Work involves specialized administrative judgment and the flexible use of a wide range of clinical flow processes relating to access to care across multiple clinics, specialties, and/or care in the community resources. Recommends changes to existing clinic procedures based on current administrative guidelines. Expertise in utilizing numerous advanced patient systems in support of multiple clinics involved in an interdisciplinary coordinated care delivery model. Coordinates] with the patient care team to review clinic [appointment availability (utilization) to ensure that clinic [schedules are] closely monitored to effectively support the needs of the clinics, and [makes adjustments as necessary]. [MSAs at this level] develop [and/or] maintain effective and efficient communication with the patient, interdisciplinary [coordinated care delivery model teams] , VA medical centers, and other agencies (e.g., assist with communications during the inpatient to outpatient discharge; communicate with non-VA medical facilities; [prepare correspondence] to notify patients of normal lab results; manage a system for follow-up care such as consults, tests, etc.).
Other assignments at this level include, but are not limited to: [processes incoming patient secure messaging through My Healthy Vet and coordinates with care team as appropriate; participates in] team huddles and team meetings to manage, plan, [problem solve, and follow-up with] patient [care by sharing information and collaborating with the interdisciplinary team]; setting priorities and deadlines, adjusting the flow and sequencing of the work to meet team and patient needs; [identifies incomplete encounters and communicates findings to providers; as needed; assists] the team to reinforce the plan of care and self-help solutions; [enters] appropriate information into the electronic record; monitors pre-appointment information and/or requirements to assure readiness for patient visit/procedure; [manages patient systems] to verify and validate accuracy and resolve issues; evaluates patient information and clinic schedule lists to determine whether [the patient requires an immediate appointment; informs team members] about shared patients ([i.e]., those who receive their care at multiple VA centers or those who receive care in the community).

References: VA Handbook 5005/ 117 Appendix G45 reference and appropriate VA Qualification Standard.

The full performance level of this vacancy is GS-6.

Physical Requirements: The work is sedentary, but also demands standing, walking, bending, twisting, and carrying of light items. Education Additional information As required by Executive Order 14043, Federal employees are required to be fully vaccinated against COVID-19 regardless of the employee's duty location or work arrangement (e.g., telework, remote work, etc.), subject to such exceptions as required by law.The agency will provide additional information regarding what information or documentation will be needed and how you can request of the agency a legally required exception from this requirement. When an individual fails to meet a requirement stated in the job opportunity announcement, the agency may take action up to and including rescinding the offer for an applicant or termination from service of a new employee (or removal for an employee who has accrued adverse action rights). Should an agency identify an urgent, mission-critical hiring need to onboard new staff prior to those new staff becoming fully vaccinated, the agency head may delay the vaccination requirement for selected job applicants, such that they do not need to be fully vaccinated against COVID-19 and submit documentation of proof of vaccination before appointment or onboarding with the agency. In the case of such limited delays, agencies are expected to require new hires to be fully vaccinated within 60 days of their start date and to follow safety protocols for not fully vaccinated individuals until they are fully vaccinated.

This job opportunity announcement may be used to fill additional vacancies.

It is the policy of the VA to not deny employment to those that have faced financial hardships or periods of unemployment.

This position is in the Excepted Service and does not confer competitive status.

VA encourages persons with disabilities to apply. The health-related positions in VA are covered by Title 38, and are not covered by the Schedule A excepted appointment authority.

Veterans and Transitioning Service Members: Please visit the VA for Vets site for career-search tools for Veterans seeking employment at VA, career development services for our existing Veterans, and coaching and reintegration support for military service members.

If you are unable to apply online or need to fax a document you do not have in electronic form, view the following link for information regarding an Alternate Application.
How You Will Be Evaluated You will be evaluated for this job based on how well you meet the qualifications above. IN DESCRIBING YOUR EXPERIENCE, PLEASE BE CLEAR AND SPECIFIC. WE MAY NOT MAKE ASSUMPTIONS REGARDING YOUR EXPERIENCE. Your application, résumé, C.V., and/or supporting documentation will be verified. Please follow all instructions carefully. Errors or omissions may affect consideration for employment.

Experience refers to paid and unpaid experience, including volunteer work done through National Service programs (e.g., Peace Corps, AmeriCorps) and other organizations (e.g., professional; philanthropic; religions; spiritual; community; student; social). Volunteer work helps build critical competencies, knowledge, and skills and can provide valuable training and experience that translates directly to paid employment. You will receive credit for all qualifying experience, including volunteer experience.
Background checks and security clearance Security clearance Not Required Drug test required No Position sensitivity and risk Non-sensitive (NS)/Low Risk Trust determination process Suitability/Fitness

Required Documents Required Documents To apply for this position, you must provide a complete Application Package which includes:
Resume: PLEASE BE CLEAR AND SPECIFIC. WE WILL NOT MAKE ASSUMPTIONS REGARDING YOUR EXPERIENCE. If your resume/application does not support your questionnaire answers, we will not allow credit for your response(s). Your resume must contain sufficiently detailed information upon which to make a qualification determination. Please ensure that your resume contains specific information such as position titles, beginning and ending dates (mm/dd/yyyy – mm/dd/yyyy) of employment for each position, average number of hours worked per week, and if the position is/was in the Federal government, you should provide the position series and grade level.




The following documents are accepted, and may be required if applicable to your eligibility and/or qualifications for this position. Please use this checklist to ensure you have included all documents required for your application, such as a copy of your transcript (if using education to qualify), SF-50's (current/former Federal employees), etc.


DD-214/ Statement of Service
Disability Letter (VA)
VA Form 10-2850c Application for Associated Health Occupations
Resume
SF-50/ Notification of Personnel Action

Veterans' Preference: When applying for Federal Jobs, eligible Veterans should claim preference for 5pt (TP), 10pt (CP/CPS/XP), or for Sole Survivor Preference (SSP) in the questionnaire. You must provide a legible copy of your DD214(s) which shows dates and character of service (honorable, general, etc.). If you are currently serving on active duty and expect to be released or discharged within 120 days you must submit documentation related to your active duty service which reflects the dates of service, character of service (honorable, general, etc.), and dates of impending separation. Additionally, disabled veterans and others eligible for 10-point preference (such as widows or mothers of eligible Veterans) must also submit an SF-15 "Application for 10 Point Veteran Preference" with required proof as stated on the form. Documentation is required to award preference. For more information on Veterans' Preference, please visit Feds Hire Vets – Veterans – Job Seekers – Veterans' Preference. If you are relying on your education to meet qualification requirements: Education must be accredited by an accrediting institution recognized by the U.S. Department of Education in order for it to be credited towards qualifications. Therefore, provide only the attendance and/or degrees from schools accredited by accrediting institutions recognized by the U.S. Department of Education. Failure to provide all of the required information as stated in this vacancy announcement may result in an ineligible rating or may affect the overall rating.

Benefits Benefits A career with the U.S. Government provides employees with a comprehensive benefits package. As a federal employee, you and your family will have access to a range of benefits that are designed to make your federal career very rewarding. Opens in a new windowLearn more about federal benefits. Review our benefits Eligibility for benefits depends on the type of position you hold and whether your position is full-time, part-time, or intermittent. Contact the hiring agency for more information on the specific benefits offered.
———————————–

If you not find any contact details in this Job Description, Please attach your CV here and send directly.

………………

>>>>> For More Jobs – Click Here <<<<<

>>>>> Blog for Job Seekers – Click Here <<<<<

>>>>> Post  Job Vacancy Free – Click Here <<<<<

>>>>> Play Funny Quiz Online – Click Here <<<<<

>>>>> Play Games Online Free – Click Here <<<<<

>>>>> Chat and meet New Friends – Click Here <<<<<

>>>>> Read Today News Live – Click Here <<<<<

>>>>> Read Today Horoscope – Click Here <<<<<

>>>>> Download our Apps – Click Here <<<<<

Latest Jobs in USA, Canada, UK, Europe, Australia, New Zealand, Singapore, Dubai, Qatar, Saudi Arabia,  Kuwait, Bahrain and Oman.

Posted in: JOBS, Australia Jobs, Bahrain Jobs, Canada Jobs, Europe Jobs, Kuwait Jobs, New Zealand Jobs, Oman Jobs, Qatar Jobs, Saudi Jobs, Singapore Jobs, UAE Jobs, UK-jobs, USA Jobs Posted by: Apdin Jobs On: November 7, 2023