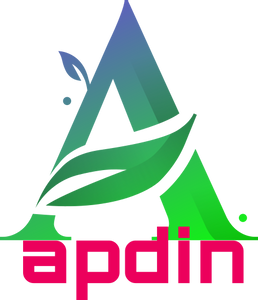 Lockwood Hills, an Akima Company, provides critical mission support services for federal civilian and military operations. With four areas of proven expertise, Lockwood Hills can conquer the operational challenges of any federal mission from remote installations stateside to secure locations overseas. Our work includes safeguarding vital installations and personnel, maintaining and modifying aircraft, keeping operations on track with integrated logistics, and driving business with records management and administrative support services. Our personnel enjoy competitive benefits packages and challenging roles in work environments committed to safety, diversity and opportunity for career growth. As an Alaska Native Corporation (ANC), 100% of our company's profits go back to our more than 14,000 Iñupiat shareholders that have resided near and above the Arctic Circle for more than 10,000 years. Our business helps support their way of life and contributes to the survival of a culture that has thrived in a challenging environment.

LDRM is a joint venture comprised of Lockwood Hills Federal, an Akima company, and DTSV. We have been working together for the past 17 years providing technical, operational, and administrative support services to federal agencies, including Department of State and the U.S. Patent and Trademark Office. Lockwood Hills Federal has an opportunity for an Administrative Assistants to join our team.
Responsibilities:
Provide clerical support to include receptionist duties, such as greeting people, answering phones, scheduling.
Identifies and classifies and sorts documents.
Scanning, copying, faxing, filing, printing, sorting, and record keeping.
Manage hard copy and electronic files and records for management.
Provide assistance with contacting and scheduling appointments, coordinate availability.
Act as escort to visitors or unbadged personnel to government facilities requiring entry, access and exit to offices, rooms, or spaces.
Retrieve, receive and distribute incoming mail and packages received by the office; package and label items to be mailed or shipped.
Assist employees with travel arrangements to include monitoring, facilitating the planning as well as organize and track the travel budget. Contractors shall not initiate travel arrangements in Concur.
Provide daily briefings as necessary for the purpose of reviewing the calendar and daily activity scheduling.
Develop forms, announcements,surveys, or other materials as determined by the Government.
Facilitate conference room usage; maintain schedules for use of conference rooms in Microsoft Outlook or manually as determined by the Government.
Assist property management officials with annual inventory and with maintenance of property inventory records. Support includes verifying, inputting and processing property transactions in the automated property management system.
Provide data entry, information gathering support and technical support involving the agency's Learning Management System.
Review and reconcile documentation in electronic and/or hard copy format, including editing, updating, consolidating, formatting, and manipulating Word documents, Excel spreadsheets and PowerPoint presentation.
Strategic multi-tasking and planning skills.
Situational anticipation abilities intended to prevent, inform and prepare for potential problems such as scheduling, time constraints and equipment needs,
Discretion while handling all matters.
Facilitate high-level communication and coordination between USCIS Directorates, Program Offices, Special Agents in Charge, Divisions, internal and external contacts to facilitate meetings and other OSI/OI/FDNS related events.
Act as a liaison to assure clear, effective and thorough follow-up
Coordinate input from divisions/offices/branches and prepare reports for management submission to Directorate offices and other government entities as necessary. Exceptional coordination skills to manage schedules for several executives leadership positions.
Qualifications
Minimum Qualifications: Must be a US Citizen with the ability to obtain and maintain the government clearance / suitability determination (Public Trust) as required to work on the program.
Minimum Experience, Education and Licensure: High School Diploma or equivalent – Minimum 2 years clerical experience in an office environment
Minimum Knowledge, Skills and Abilities:
Ability to work effectively and efficiently in a team and independently
Ability to readily adapt to changing requirements
Ability to follow written and/or oral direction
Positive attitude focused on customer satisfaction
Proficiency in current technology and technical applications to include:
Microsoft 365 Suite applications, MS Visio and Adobe applications,including ability to use styles and templates features in Word and PowerPoint for efficiency and consistent formatting,
and using calculations and pivot tables an Excel – Adobe Acrobat – Web Browsers (Google Chrome, Firefox, Internet
Explorer) – Electronic Communication Network applications such as SharePoint
Consistent with Presidential Executive Order 14042, you must be able to meet all health requirements, including but not limited to, current and future vaccination requirements for infectious diseases such as COVID-19. The Executive Order generally requires that federal workers and federal contractor
———————————–

If you not find any contact details in this Job Description, Please attach your CV here and send directly.

………………

>>>>> For More Jobs – Click Here <<<<<

>>>>> Blog for Job Seekers – Click Here <<<<<

>>>>> Post  Job Vacancy Free – Click Here <<<<<

>>>>> Play Funny Quiz Online – Click Here <<<<<

>>>>> Play Games Online Free – Click Here <<<<<

>>>>> Chat and meet New Friends – Click Here <<<<<

>>>>> Read Today News Live – Click Here <<<<<

>>>>> Read Today Horoscope – Click Here <<<<<

>>>>> Download our Apps – Click Here <<<<<

Latest Jobs in USA, Canada, UK, Europe, Australia, New Zealand, Singapore, Dubai, Qatar, Saudi Arabia,  Kuwait, Bahrain and Oman.

Posted in: Bahrain Jobs, Australia Jobs, Canada Jobs, Europe Jobs, JOBS, Kuwait Jobs, New Zealand Jobs, Oman Jobs, Qatar Jobs, Saudi Jobs, Singapore Jobs, UAE Jobs, UK-jobs, USA Jobs Posted by: Apdin Jobs On: August 5, 2022