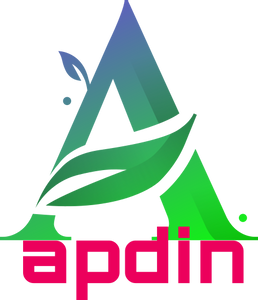 Full Job Description
Duties
Successful performance in this position requires knowledge of medical terminology, administrative and department procedures for the management of records and forms, information security and exchange, management of reports and data, scheduling of patient appointments, telephone care, and public relations/customer service. Analytical ability, judgment, discretion, and dedication to customer service are required daily to carry out the functions of this position
Assignments at this level include but are not limited to:
Receives and relays incoming and outgoing telephone messages.
Checks patients in and out from appointments.
Schedules return to clinic orders
Set up clinic paperwork
Process faxes, scanning, and printing of documents
Directs patients to other areas of the hospital
Changes and reschedules clinics
Greets patients when presenting
Cancel's and reschedules appointments
The Advanced MSA contacts patients, VA Medical Center staff, and community medical staff daily. This front-line contact will affect the perception of the quality of healthcare services provided by the VA. A high degree of tact and diplomacy is required when dealing with Veterans who may have multiple health problems and who may be frustrated with the administrative process associated with diagnosis and treatment. A caring, compassionate, and sensitive manner is essential when explaining procedures to Veterans and family members, both in person and on the phone.

When consults are in a "scheduled status", the Advanced MSA will:
Review the Vista Image Display to determine, If the records have previously been received; confirm care has been received; request corresponding documentation for scheduled care; and complete outstanding consults.

Work Schedule: Monday through Friday 8:00 am to 4:30 pm
Compressed/Flexible:Not available
Telework: Not Available
Bargaining Unit: Yes
Virtual: This is not a virtual position.
Position Title/Functional Statement #:Medical Support Assistant (Advanced)/PD21N19A
Relocation/Recruitment Incentives: Not Authorized
Permanent Change of Station (PCS): Not available
PCS Appraised Value Offer (AVO): Not available
Financial Disclosure Report: Not required
Creditable Experience
(1) Knowledge of MSA Practices. To be creditable, the experience must have demonstrated the knowledge, skills, and abilities (KSAs) associated with current MSA responsibilities [or an equivalent administrative patient support role in a non-VA medical inpatient or outpatient setting]. Experience satisfying this requirement may be paid/non-paid employment as [an] MSA or [an equivalent position in a non-VA hospital or clinic setting].
(2) Quality of Experience. Qualifying experience must be at a level comparable to MSA experience [or equivalent administrative clinical support role in a non-VA medical inpatient or outpatient setting] at the next lower grade level. For all assignments above the full performance level, the higher-level duties must consist of significant scope, administrative independence, complexity (difficulty), and a range of [varieties] as described in this standard, at the specified grade level and be performed by the incumbent at least 25% of the time.
(3) Part-Time Experience. Part-time experience as [an MSA or equivalent administrative patient support in] a [non-VA medical inpatient or outpatient setting] is creditable according to its relationship to the full-time workweek. For example, [an] MSA employed 20 hours a week, or on a 1/2-time basis, would receive [one] full-time workweek of credit for each [two] weeks of service.
Requirements
Conditions of Employment
You must be a U.S. Citizen to apply for this job
Selective Service Registration is required for males born after 12/31/1959
You may be required to serve a probationary period
Subject to a background/security investigation
Must be proficient in written and spoken English
Selected applicants will be required to complete an online onboarding process
Participation in the seasonal influenza vaccination program is a requirement for all Department of Veterans Affairs Health Care Personnel (HCP)
Participation in the Coronavirus Disease 2019 (COVID-19) vaccination program is a requirement for all Department of Veterans Affairs Personnel
Qualifications
Basic Requirements:
United States Citizenship: Be a U.S. Citizen. Non-citizens may only be appointed when it is not possible to recruit qualified citizens in accordance with VA Policy.
Experience. Six months experience of clerical, office, customer service, or other administrative work that indicates the ability to acquire the particular knowledge and skills needed to perform the duties of the position; OR
Education. One year above high school;
OR
Experience/Education Combination. Equivalent combination of experience and education are qualifying for entry level for which both education and experience are acceptable.
Certification. None required.
Physical Requirements: See VA Directive and Handbook 5019.
English Language Proficiency. MSAs must be proficient in spoken and written English in accordance with VA Handbook 5005, part II, chapter 3, section A, paragraph 3j.
May qualify based on being covered by the Grandfathering Provision as described in the VA Qualification Standard for this occupation (only applicable to current VHA employees who are in this occupation and meet the criteria).

To qualify for this position, applicants must meet all requirements by the closing date of this announcement

Grade Determinations:
In addition to the basic requirements for employment listed above, the following education and experience criteria must be met when determining the grade of candidates:

Medical Support Assistant (Advanced), GS-6Experience. One year of experience equivalent to the GS-5 grade level.

———————————–

If you not find any contact details in this Job Description, Please attach your CV here and send directly.

………………

>>>>> For More Jobs – Click Here <<<<<

>>>>> Blog for Job Seekers – Click Here <<<<<

>>>>> Post  Job Vacancy Free – Click Here <<<<<

>>>>> Play Funny Quiz Online – Click Here <<<<<

>>>>> Play Games Online Free – Click Here <<<<<

>>>>> Chat and meet New Friends – Click Here <<<<<

>>>>> Read Today News Live – Click Here <<<<<

>>>>> Read Today Horoscope – Click Here <<<<<

>>>>> Download our Apps – Click Here <<<<<

Latest Jobs in USA, Canada, UK, Europe, Australia, New Zealand, Singapore, Dubai, Qatar, Saudi Arabia,  Kuwait, Bahrain and Oman.

Posted in: JOBS, Australia Jobs, Bahrain Jobs, Canada Jobs, Europe Jobs, Kuwait Jobs, New Zealand Jobs, Oman Jobs, Qatar Jobs, Saudi Jobs, Singapore Jobs, UAE Jobs, UK-jobs, USA Jobs Posted by: Apdin Jobs On: November 13, 2023