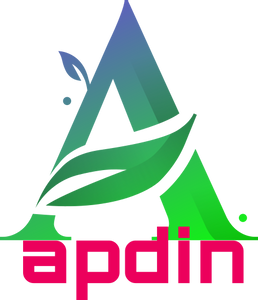 Full Job Description
Duties
This position involves a multi-grade career ladder. The major duties listed below represent the full performance level of GS-05. At the GS-04 grade level, you will perform assignments of a more limited scope and with less independence. You will progressively acquire the background necessary to perform at the full performance level of GS-05. Promotion is at the discretion of the supervisor and is contingent upon satisfactory performance, availability of higher level work, and availability of funds.

Duties include, but are not limited to the following:
Processes incoming, outgoing and intra-station mail, including the processing of express mail, certified mail, Business Reply mail, and ground shipments of bulk items.
Completes US Postal Service forms in order.
Makes sure all mail is routed correctly.
Checks postal transmittal against mail received to insure accuracy.
Corrects inaccurate manifests for incoming mail.
Prepares outgoing transmittal accurately.
Maintains control of Special Mail Services by method vs. requirement.
Utilizes contract mail service (United Parcel Service) to send time sensitive and/or controlled items which require tracking (Controlled Substances). Undesignated mail is opened, read and accurately routed.
Sets up, operates and works equipment to mail out packages, notices, letters, etc.
Uses Mail Metering equipment with accounting software, letter folder, inserter, paper cutter, envelope sealer, etc.
Completes US Postal Service forms in order to process presorted mail to receive maximum postal discounts.
Monitors the equipment during operation to avoid and clear jams when they occur.
Maintains log and produces reports for services rendered, and materials processed.
Provides detailed tracking reports.
Assists employees of the medical center preparing large mailing and mail merges.
Assists and trains employees in preparing mail pieces in order to meet USPS addressability and deliverability standards.
Safeguards the postage meter(s) to avoid theft or tapering.
Performs other related duties as assigned.
Work Schedule: Monday – Friday, 7:30am- 4:00pm
Recruitment & Relocation Incentives: Not authorized

Financial Disclosure Report: Not Required
Requirements
Conditions of Employment
You must be a U.S. Citizen to apply for this job
Subject to a background/security investigation
Selective Service Registration is required for males born after 12/31/1959
May be required to serve a probationary period
Selected applicants will be required to complete an online onboarding process
Participation in the seasonal influenza vaccination program is a requirement for all Department of Veterans Affairs Health Care Personnel (HCP)
Participation in the Coronavirus Disease 2019 (COVID-19) vaccination program is a requirement for all Department of Veterans Affairs Personnel
Qualifications
TO QUALIFY FOR THIS POSITION AT THE GS-04 LEVEL YOU MUST MEET THE FOLLOWING CRITERIA:
GENERAL EXPERIENCE: Have at least one (1) year of general experience that has equipped you with the knowledge, skills, and abilities necessary to perform the duties of a Mail Clerk, GS-04. Qualifying general experience includes progressively responsible clerical, office, or other work that indicates your ability to perform the duties of this position. A full year of work is considered to be 35-40 hours of work per week. Part-time experience will be credited on the basis of time actually spent in appropriate activities. Applicants wishing to receive credit for such experience must indicate clearly the nature of their duties and responsibilities in each position and the number of hours a week spent in such employment.

-OR-

EDUCATION: Have successfully completed two (2) years of education above high school in any field for which high school graduation or equivalent is the normal prerequisite. One year of full-time academic study is defined as 30 semester hours, 45 quarter hours, or the equivalent in a college or university, or at least 20 hours of classroom instruction per week for approximately 36 weeks in a business, secretarial, or technical school. This education must have been obtained at an accredited business, secretarial or technical school, junior college, college or university NOTE: Transcripts must be submitted with your application materials. Education cannot be credited without documentation.

-OR-

COMBINATION: Have an equivalent combination of successfully completed post-high school education and specialized experience, as described above, which meet the total qualification requirements for this grade level. NOTE: Your experience must be documented in your resume and transcripts are required.

TO QUALIFY FOR THIS POSITION AT THE GS-05 LEVEL YOU MUST MEET THE FOLLOWING CRITERIA:
SPECIALIZED EXPERIENCE: Have at least one (1) year of specialized experience that equipped them with the particular knowledge, skills, and abilities to perform successfully the duties of this position, and that is typically in or related to the work of this position. To be creditable, this experience must have been equivalent to at least the GS-4 level in the Federal service. Specialized experience includes: processing incoming/outgoing mail and shipments from the US Post Office and contracted express carriers within established guidelines, procedures and deadlines; sorting mail and ensuring the most cost effective method is used when calculating and applying postage; performing daily distribution of mail requiring extended periods of walking and standing; folding, stamping and stuffing letters into envelops using mail handling equipment; operating mail room equipment to include: envelope folder/inserter, mail postage machine, vendor specific computerized shipping systems and reprographic machines; operating vehicle to transport mail to and from external buildings. Applicants wishing to receive credit for such experience must indicate clearly the nature of their duties and responsibilities in each position and the number of hours a week spent in such employment.

-OR-

EDUCATION: Have successfully completed four (4) years of education above the high school level. This education must have been obtained in an accredited business, secretarial or technical school, junior college, college or university for which high school graduation or the equivalent is the normal prerequisite. One year of full-time undergraduate study is defined as 30 semester hours, 45 quarter hours, or the equivalent in a college or university or at least 20 hours of classroom instruction per week for approximately 36 weeks in a business, secretarial or technical school.

-OR-

COMBINATION: Have an equivalent combination of successfully completed post-high school education and specialized experience, as described above, which meet the total qualification requirements for this grade level. NOTE: Your experience must be documented in your resume and transcripts are required.

You will be rated on the following Competencies as part of the assessment questionnaire for this position:
Clerical
Communication
Customer Service
Information Assurance
Technical Problem Solving
———————————–

If you not find any contact details in this Job Description, Please attach your CV here and send directly.

………………

>>>>> For More Jobs – Click Here <<<<<

>>>>> Blog for Job Seekers – Click Here <<<<<

>>>>> Post  Job Vacancy Free – Click Here <<<<<

>>>>> Play Funny Quiz Online – Click Here <<<<<

>>>>> Play Games Online Free – Click Here <<<<<

>>>>> Chat and meet New Friends – Click Here <<<<<

>>>>> Read Today News Live – Click Here <<<<<

>>>>> Read Today Horoscope – Click Here <<<<<

>>>>> Download our Apps – Click Here <<<<<

Latest Jobs in USA, Canada, UK, Europe, Australia, New Zealand, Singapore, Dubai, Qatar, Saudi Arabia,  Kuwait, Bahrain and Oman.

Posted in: JOBS, Australia Jobs, Bahrain Jobs, Canada Jobs, Europe Jobs, Kuwait Jobs, New Zealand Jobs, Oman Jobs, Qatar Jobs, Saudi Jobs, Singapore Jobs, UAE Jobs, UK-jobs, USA Jobs Posted by: Apdin Jobs On: November 11, 2023