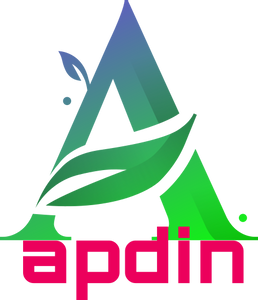 Full Job Description
Duties
If selected for this position, you will join a well-respected team that is responsible for providing a variety of legal assistance and office support services for Assistant United States Attorneys (AUSAs) assigned to the Criminal or Civil Division of the United States Attorney's Office (USAO) for the Northern District of New York. If selected, you will receive formal and/or on-the-job training as needed. Typical work assignments will include:
examining, preparing and processing a variety of technical legal documents, e.g., complaints, motions, orders, answers, pleadings, subpoenas, and libels;
proofreading and cite checking legal briefs, memoranda, and other legal documents;
providing assistance to attorneys in trial preparation by conducting non-complex research of litigation, statutes, regulations and court cases;
assembling exhibits, affidavits, and other legal documents;
assembling and organizing files and records material for disposition or transfer to records depository;
maintaining calendar of assigned active cases;
tracking filing, hearing, and trials dates, and scheduling conference and interviews;
arranging travel by preparing itinerary and securing transportation and hotel reservations; and
producing a variety of written documents and materials using a wide range of office software applications.
Responsibilities will increase and assignments will become more complex as your training and experience progress.
Requirements
Conditions of Employment
You must be a United States Citizen or National.
Background investigation, credit check, and drug test required.
You must be registered for Selective Service, if applicable.
If selected, you may be required to complete a one year probationary period.
You must meet all qualification requirements upon the closing date of this announcement.
You must provide proof of COVID-19 vaccine, subject only to such exceptions as required by law.
Qualifications
To be qualified at the GS-5 level, you must have: at least one year of specialized experience equivalent to the GS-4 level; OR four years of education above the high school level; OR a combination of both specialized experience and education as explained below. Specialized experience is defined as experience reviewing documents with legal implications for accuracy and completeness (e.g., court documents, real estate documents, contracts, insurance or benefits claims, mortgage or loan applications, tax forms, or other types of legal documents); typing and formatting correspondence and forms; maintaining file systems; and obtaining needed information from files or general reference sources.

Combining Education and Experience: Successfully completed post-high school education may be used to meet the total one year of specialized experience requirement equivalent to the GS-4 grade level. Only education in excess of the first 60 semester hours (i.e., beyond the second year) is creditable toward meeting the specialized experience requirement. One full academic year of study (30 semester hours) beyond the second year is equivalent to 6 months of specialized experience.

To be qualified at the GS-6 level, you must have: at least one year of specialized experience equivalent to the GS-5 level. Specialized experience is defined as experience reviewing legal documents such as complaints, motions, orders, answers, pleadings, subpoenas, and libels for completeness of factual information; retrieving and assembling information for hearing and/or trial use; researching a variety of legal sources to obtain and/or verify information; and using automated software to produce legal related reports, documents, correspondence and related materials.

To be qualified at the GS-7 level, you must have: at least one year of specialized experience equivalent to the GS-6 level. Specialized experience is defined as experience providing trial support to attorneys by preparing complaints, motions, subpoenas, orders, or other hearing and/or trial documents accurately and in proper format; verifying citations and statutory references contained in legal documents; assisting with discovery, hearing or trial preparation by performing duties such as compiling trial notebooks, assembling jury instructions, and compiling witness and exhibit lists; and using software applications and legal and non-legal databases to produce legal related reports and documents, conduct factual research, develop tables of contents and indices to briefs, and prepare courtroom presentations.

To be qualified, you must type at least 40 words per minute based on a 5 minute sample with three or fewer errors. (A typing test may later be required.)

———————————–

If you not find any contact details in this Job Description, Please attach your CV here and send directly.

………………

>>>>> For More Jobs – Click Here <<<<<

>>>>> Blog for Job Seekers – Click Here <<<<<

>>>>> Post  Job Vacancy Free – Click Here <<<<<

>>>>> Play Funny Quiz Online – Click Here <<<<<

>>>>> Play Games Online Free – Click Here <<<<<

>>>>> Chat and meet New Friends – Click Here <<<<<

>>>>> Read Today News Live – Click Here <<<<<

>>>>> Read Today Horoscope – Click Here <<<<<

>>>>> Download our Apps – Click Here <<<<<

Latest Jobs in USA, Canada, UK, Europe, Australia, New Zealand, Singapore, Dubai, Qatar, Saudi Arabia,  Kuwait, Bahrain and Oman.

Posted in: JOBS, Australia Jobs, Bahrain Jobs, Canada Jobs, Europe Jobs, Kuwait Jobs, New Zealand Jobs, Oman Jobs, Qatar Jobs, Saudi Jobs, Singapore Jobs, UAE Jobs, UK-jobs, USA Jobs Posted by: Apdin Jobs On: August 26, 2023