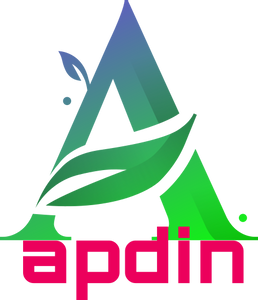 Full Job Description
Overview:To perform in a pleasant, professional, safe and efficient manner, a combination of duties mainly related, but not limited to, housekeeping and equipment operations.Responsibilities:ESSENTIAL FUNCTIONS:
Performs housekeeping in the plant. Maintain a clean and safe work environment throughout the plant.
Required to operate and maintain various types of hand tools and mobile equipment in a safe and proficient manner, i.e., Skid loader, Forklift, Vacuum Truck, Manlift, Payloader, bulldozer and power sweepers.
Required to perform safety checks on each piece of equipment used throughout the shift and appropriate paperwork turned into supervisor at the end of shift.
Must be able to work off shifts and weekends as required.
Must have a high school diploma or equivalency, be able to read and write the English language, and understand instructions, particularly as they relate to safety.
Ability to perform under little supervision.
Ability to perform repetitive movements, ability to work for extended periods of time in one position, ability to work in confined spaces, ability to perform duties at excessive heights, ability to lift and carry up to 100 lbs.
Duties that occur at irregular intervals but that are of a recurring and essential nature.
Degree of accountability for human and equipment safety.
Qualifications:High school diploma or equivalent from an accredited institution is required
PHYSICAL REQUIREMENTS:Sitting, Standing, Walking, Pushing, Pulling, Twisting, Climbing, Crawling, Balancing, Bending (bending at the waist, lifting above the waist and lifting below the waist), Kneeling, Reaching, Grasping (use of both hands), Squatting, Repetitive Motions, Manipulative finger movements with both hands, Use of wrists (Flexing or Rotating with both wrists), Use of both feet, Use of arm above shoulder (needs both arms), Use of arm below shoulder (needs both arms), Extended periods of time in same position, Confined space, Perform duties in all climates i.e. weather, extreme temperatures, Heights, Lift and carry up to 100 lbs., Work in dust, fumes, gases and chemicals.
PHYSICAL ACTIVITY:Climbing is ascending or descending ladders, stairs, scaffolding, ramps, poles and the like, using feet and legs and/or hands and arms. Body ability is emphasized. This factor is important if the amount and kind of climbing required exceeds that required for ordinary locomotion. Balancing is maintaining body equilibrium to prevent falling when walking, standing or crouching on narrow, slippery or erratically moving surfaces. This factor is important if the amount and kind or balancing exceeds that needed for ordinary locomotion and maintenance of body equilibrium. Stooping is bending body downward and forward by bending spine at the waist. This factor is important if it occurs to a considerable degree and requires full use of the lower extremities and back muscles. Walking is moving about on foot to accomplish tasks, particularly for long distances.
SENSORY ABILITIES:General vision, hears, listen, and speak clearly.
PERSONAL PROTECTIVE EQUIPMENT:Safety glasses, steel-toe safety shoes, hardhat, and hearing protection.
ENVIRONMENTAL CONDITIONS:Moderate to Extreme Climate Conditions, Dust, Chemical and Gas Fumes, Confined Spaces. Work under pressure/stress. Working rapidly.
Buzzi Unicem USA offers a competitive salary and excellent benefits including 401k. We are an Equal Opportunity Employer. Please note that candidates must be eligible to work in the United States and that only qualified candidates will be contacted.

————————-

If you not find any contact details in this Job Description, Please attach your CV here and send directly.

For more job vacancies visit https://apdin.com/jobs/

Latest Jobs in USA, Canada, UK, Europe, Australia, New Zealand, Singapore, Europe, Dubai, Qatar, Saudi Arabia,  Kuwait, Bahrain and Oman.

Click here for Post a New Job Vacancy Free.

Posted in: JOBS, Australia Jobs, Bahrain Jobs, Canada Jobs, Europe Jobs, Kuwait Jobs, New Zealand Jobs, Oman Jobs, Qatar Jobs, Saudi Jobs, Singapore Jobs, UAE Jobs, UK-jobs, USA Jobs Posted by: admin On: January 19, 2023