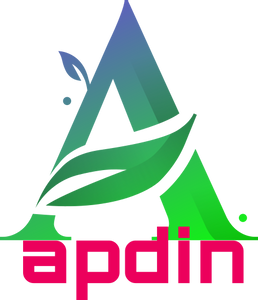 Full Job Description
Position Summary: Expedites the flow of specimens from receipt in laboratory to delivery to performing departments/laboratories. Assists outpatients with preparation for laboratory testing. Responsible for answering telephones and processing requests for patient reports. Performs patient registration (when required by those trained to perform). Manages the flow of specimens in the pathology department (for those trained to perform those functions). Performs additional duties as requested by immediate supervisors.
Duties and Responsibilities:
Treat all patients in a professional, courteous and respectful manner, adhering to age-specific protocols.
Answers telephone and directs calls to the appropriate personnel or department.
Completes the patient registration process (performed by those who are trained).
Assists outpatients with preparation for laboratory testing.
Accessions patient specimens into the laboratory information system, verifying tests ordered and ensuring collection and test requirements have been met.
Processes specimens from order, to receipt in lab, through delivery of specimens to respective laboratory departments.
Interprets and clarifies physician orders and specimen requirements, when necessary.
Processes requests for patient reports and results.
Faxes / mails reports / results to physician offices.
Provides specimen requirements and collection guidelines to the medical and nursing staff.
Accurately processes newborn screening samples from the nursery, maintaining an accurate log of patient information and test results.
Demonstrates knowledge of special specimen handling protocols (i.e., Stroke Alert, Code Sepsis, STAT, etc.).
Performs scanning and verification of laboratory reports into patient's EMR. (Applies to those trained.)
Demonstrates a general knowledge of the department, each individual section, and the relationship with the other areas of the laboratory and hospital.
Demonstrates knowledge of the laboratory information system and the associated clerical functions used to process specimens and generate reports (i.e., ordering tests, logging in specimens, cancelling tests, looking up results, etc.).
Demonstrates initiative with ability to identify, analyze and solve work-related problems (i.e., specimen requirement issues, test order clarification, etc.) consulting with supervisors, if necessary.
Performs duties in an independent manner with little or no supervision required.
Provides necessary documents to assist in the completion of competency assessments.
Attends in-services, meetings (internal and external) and continuing education.
Assists immediate supervisors in the orientation and training of new personnel.
Possesses knowledge of departmental downtime procedures.
Assists the supervisory/managerial staff in complying with and maintaining all Joint Commission, New York State Department of Health and Federal regulations.
Monitors supply inventory, takes action to unpack and replenish supplies and notifies immediate supervisor when supplies need to be ordered.
Maintains a clean, safe and organized work environment, following daily disinfecting procedures.
Adheres to safety protocols, follows universal precautions, infection prevention and control measures and utilizes appropriate personal protective equipment.
Provides effective hand-off communication.
Works independently, organizes workload, responds to changes in work demands as needed and completes work assignment and assignments within requested timeframe.
Able to operate all office equipment and recognize, troubleshoot and report computer, printer, fax and photocopy problems.
Able to prioritize STAT versus Routine test requests appropriately, delivers the specimens and alerts the proper individual so as to minimize turnaround times.
Files manual requisitions and scripts.
Reviews reference lab reports for pending tests.
Processes nursing home requisitions (enters orders) for next morning's collection.
Pathology Duties (applies to those who are trained to perform):
Tracks movement of pathology slides between hospitals. Scans barcoded slides to track their delivery and arrival status between hospitals.
Maintains an active and up to date log of pending pathology cases on a daily basis.
Coordinates send out requests for tissues, slides, and/or specimens in the pathology department.
Assists with accepting specimens and verifying identification / labeling of outgoing pathology specimens.
Tracks status of autopsy reports.
Is an effective and productive member of the laboratory staff, assisting in the coverage of the laboratory when needed.
Demonstrates professional work ethics (attendance, punctuality, appearance).
Performs all procedures associated with the department, in a prompt, accurate and reliable manner according to established hospital and departmental policies and procedures.
Performs all related duties as required by immediate supervisors and unrelated duties as requested during emergencies within scope of qualifications.
Maintains an atmosphere of courtesy and respect toward patients, families and staff.
Position Requirements and Qualifications:
High school diploma or GED equivalency.
General computer skills required. Office/clerical skills desirable. Position requires ability to operate general office equipment and communication devices such as telephones, fax machines and photocopy machines.
Minimum 2-3 years previous clerical experience in a health care setting preferred.
Position is moderate requiring sitting for long periods interspersed with walking to and from various locations in the hospital. Excellent verbal and listening skills required for communicating clearly and effectively with laboratory staff, patients, families, physicians, outside agencies and other hospital personnel. Position requires hand and finger dexterity and the ability to bend, stretch, reach and lift/carry items up to 45 pounds. Near visual acuity required for reading results from reports and viewing computer screen.
———————————–

If you not find any contact details in this Job Description, Please attach your CV here and send directly.

………………

>>>>> For More Jobs – Click Here <<<<<

>>>>> Blog for Job Seekers – Click Here <<<<<

>>>>> Post  Job Vacancy Free – Click Here <<<<<

>>>>> Play Funny Quiz Online – Click Here <<<<<

>>>>> Play Games Online Free – Click Here <<<<<

>>>>> Chat and meet New Friends – Click Here <<<<<

>>>>> Read Today News Live – Click Here <<<<<

>>>>> Read Today Horoscope – Click Here <<<<<

>>>>> Download our Apps – Click Here <<<<<

Latest Jobs in USA, Canada, UK, Europe, Australia, New Zealand, Singapore, Dubai, Qatar, Saudi Arabia,  Kuwait, Bahrain and Oman.

Posted in: JOBS, Australia Jobs, Bahrain Jobs, Canada Jobs, Europe Jobs, Kuwait Jobs, New Zealand Jobs, Oman Jobs, Qatar Jobs, Saudi Jobs, Singapore Jobs, UAE Jobs, UK-jobs, USA Jobs Posted by: Apdin Jobs On: August 12, 2023