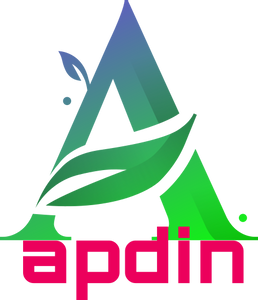 Full Job Description
Executive Director
Jewish Center of the Hamptons*
The Jewish Center of the Hamptons, a post-denominational synagogue of approximately 400 member units serving members from Manhattan to Montauk, seeks an Executive Director to partner with Clergy, Officers, Board of Trustees and staff to implement the vision of the congregation through management of the daily operations of the synagogue.
The Executive Director is the chief operating officer of the synagogue, managing the daily operations of the synagogue in keeping with the practices, policies and objectives set forth by the Board of Trustees and the Constitution/By-Laws of the synagogue, and in accordance with New York State Religious Corporation Law. The Executive Director should possess business acumen, management experience, proven leadership abilities and strong inter-personal and communication skills. As an integral part of the professional staff, the Executive Director is expected to have sufficient Jewish knowledge to implement the logistics of services, activities, programs and life-cycle events of the congregation.
The Executive Director must represent and promote a constructive image of the synagogue, participate in the life of the congregation, and serve as a liaison to other Jewish and secular organizations.
Principal Responsibilities:
Administration
The Executive Director is responsible for the overall administration supervision of all office and maintenance staff, fostering a collegial, positive and cooperative atmosphere, while developing, implementing and evaluating all systems that support programming at the synagogue.
Develop job responsibilities in consultation with Clergy, document and evaluate performance and manage salary administration of all non-professional staff in cooperation with Treasurer.
Recruit, train and provide direct supervision of all office & maintenance staff.
Ensure that all synagogue staff have background checks.
Maintain all employee records.
Update personnel guidelines and policies in consultation with the Officers and Clergy and maintain a Personnel Handbook, subject to approval of the Board of Trustees.
Maintain all employee benefit plans with approval of President.
Promote the professional development of support staff to ensure that their knowledge and skills remain current.
Maintain a central calendar for all services, events, programs and activities at the synagogue.
Oversee all printed and electronic communications including, but not limited to, weekly Pew Bulletin, Monthly Bulletin, Weekly E-mail Blast, Holiday and Festival booklets, all fundraising materials and mailings for Annual Congregational Meeting.
Facilities Management
In addition to the synagogue, the Jewish Center of the Hamptons owns two properties located at 30 Woods Lane and 50 Woods Lane, along with our cemetery, Shaarey Pardes Accabonac Grove Cemetery.
Ensure the proper and timely maintenance, repair, and necessary upgrade to all physical assets including grounds on all properties.
Provide on-site supervision of repairs, grounds maintenance, repair and renovation projects.
Maintain comprehensive insurance on all properties as set forth by Board of Trustees.
Manage all claims on behalf of the Congregation.
Organize all aspects of facility uses at all four properties, including reservation of space, event planning and set-up.
Obtain competitive bids and negotiate for services, projects and contracts.
Membership
The Jewish Center of the Hamptons is a diverse community that includes members whose primary residence is in New York City, those who live locally, and those who split their time between New York City, the Hamptons and Florida. The Executive Director plays an integral role in creating a warm and welcoming community where personal relationships strengthen connections to the synagogue.
Provide initial contact with prospective and new members, offering information on services, programs and dues structure.
Maintain accurate membership records.
Oversee procedures and systems for dues and fees billed, collected and outstanding.
Communicate with members regarding financial commitments with sensitivity and discretion.
Assist in planning strategies for growth and membership retention.
Financial Management
Prepare annual budget in coordination with financial team and Treasurer.
Provide oversight of activities of the financial team in all day-to-day aspects of fiscal affairs, including cash management, accounts receivable, accounts payable, journal entries and transfers.
Oversee bi-weekly payroll.
Oversee accurate processing of W2s and 1099s at end of calendar year.
Oversight of all purchasing.
Develop and implement cost-saving measures for office and maintenance procedures.
Draft, review and analyze regular financial performance as compared to budget.
Manage dues relief in cooperation with Clergy and oversee tuition scholarship with Clergy.
Interact with annual auditor in preparation of annual financial reports.
Technology & Equipment
Ensure that all information and technical systems remain current and updated with cybersecurity, including Customer Relationship Management software, accounting software, communication platforms to communicate with members, telephone system and website.
Evaluate and acquire computer hardware and software for effective, efficient completion of all office procedures.
Negotiate, monitor and implement contracts and agreements with contractors, banks and general business contacts for all aspects of the synagogue, including the cemetery.
Ensure vendors have appropriate insurance coverage.
Review liability, workers compensation, disability and vehicle insurance policies to ensure proper coverage.
Board of Trustees
Assist President in monthly preparation of Board meetings.
Maintain record of Officer and Trustee terms for Nominating Committee.
Organize and prepare mailing for Annual Congregational Meeting.
Collaborate with Officers and Trustees to ensure efficient and effective work of Board.
Maintain record of updated Constitution/By-Laws.
Cemetery
Maintain all records of cemetery maps, plot sales, Agreements and Indentures.
Arrange for proper collection and deposit of fees associated with a plot sale.
Make all necessary arrangements for the interment of remains, including plot staking and grave digging.
Coordinate burial with funeral home and secure burial permit for records.
Obtain prior approval of all monument stones, and arrange for proper installation in keeping with Cemetery Rules & Regulations as approved by the Cemetery Committee and Board of Trustees.
Fundraising
Play an active role in all fundraising initiatives including High Holy Day Appeal, Summer Luncheon, End of Year/Chanukah Appeal as well as all special projects.
Provide administrative support and available data for all fundraising efforts.
Track and monitor fundraising results.
Keep informed of new methods and trends in effective fundraising.
Summer Institute
Assist in the planning of Summer Institute, Festival and Holiday programming.
Arrange for and coordinate details of all programming, including Large Assembly Permits, Use of Village Property Permits, Temporary Beer & Wine Permits.
Oversee and arrange set-up and lodging, if needed, for speakers, programs, events, and concerts.
Work closely with Annual Luncheon Committee on all aspects of event including: negotiating contract with venue, creating and coordinating all mailings, and day of hands-on oversight for details to ensure a smooth and successful Luncheon.
High Holy Days
Coordinate all logistical aspects of High Holy Day services including;
Contract for tent & arrangements for chair rental.
Coordination of electrical installation and sound system set-up.
Arrangements for security.
Filing Village of East Hampton Large Assembly Permit.
Coordination with Village of East Hampton Police Department for police presence and Traffic Control Officer with additional lighting on Rte. 27.
Arrange for printing of High Holy Day Tickets for Members & Non-Members.
Mailing of High Holy Days Service Schedule, Ticket Request Forms, and Book of Remembrance Forms.
Oversight of printing of all booklets for services and informational materials for congregation.
Coordinate staff for coverage of services.
Arrange for security for all services with East Hampton Village PD and private security firm
Qualifications
Bachelor's Degree
Minimum 5 years of leadership experience managing people, programs, events (preferably in a non-profit organization)
Budget and Financial Management experience
Strong verbal and written communication skills
Familiarity with Jewish ritual, holiday and life-cycle traditions
Facilities management experience, including oversight of staff and contractor, along with basic contract and vendor relationship management
Flexibility to work evenings and weekend hours, to attend meetings/events
Basic computer skills, including Microsoft Office applications – Word, Outlook, Excel and basic database and internet applications
Experience with web-based technology, website and data base maintenance and social media a plus
Personal characteristics needed in the position
A team player who is able to collaborate with clergy and staff
A relationship builder who connects and develops relationships with co-workers, members, vendors and the community
A caring person who recognizes and values the personal connection in every aspect of their interactions
A methodical, organized thinker who can execute projects from beginning to end
An effective manager and leader who draws people together around a project to engage and empower them to get results
A leader who understands that they must lead in a way that meets the needs of the congregation
An individual whose character and integrity promote a constructive image of the synagogue
———————————–

If you not find any contact details in this Job Description, Please attach your CV here and send directly.

………………

>>>>> For More Jobs – Click Here <<<<<

>>>>> Blog for Job Seekers – Click Here <<<<<

>>>>> Post  Job Vacancy Free – Click Here <<<<<

>>>>> Play Funny Quiz Online – Click Here <<<<<

>>>>> Play Games Online Free – Click Here <<<<<

>>>>> Chat and meet New Friends – Click Here <<<<<

>>>>> Read Today News Live – Click Here <<<<<

>>>>> Read Today Horoscope – Click Here <<<<<

>>>>> Download our Apps – Click Here <<<<<

Latest Jobs in USA, Canada, UK, Europe, Australia, New Zealand, Singapore, Dubai, Qatar, Saudi Arabia,  Kuwait, Bahrain and Oman.

Posted in: JOBS, Australia Jobs, Bahrain Jobs, Canada Jobs, Europe Jobs, Kuwait Jobs, New Zealand Jobs, Oman Jobs, Qatar Jobs, Saudi Jobs, Singapore Jobs, UAE Jobs, UK-jobs, USA Jobs Posted by: Apdin Jobs On: January 17, 2023