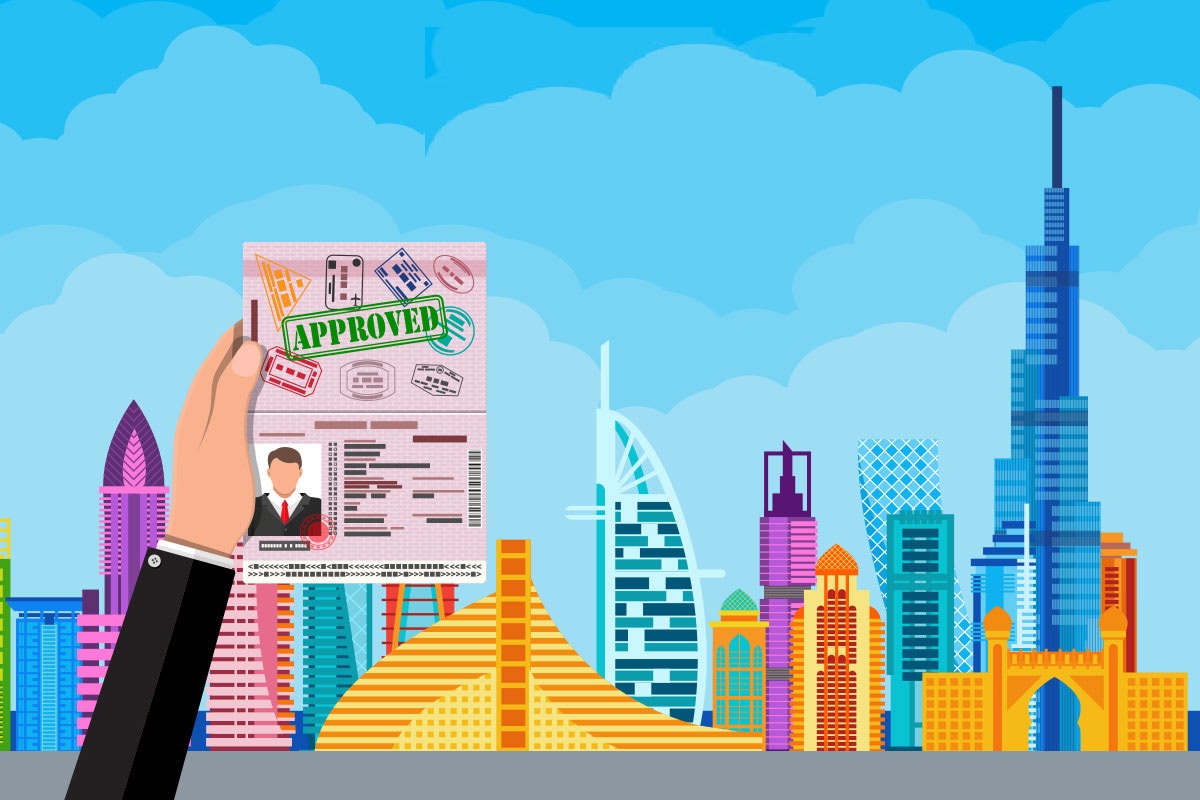 Dubai Work Visa
The United Arab Emirates is a harmonious amalgamation of seven sister states – Abu Dhabi, Ajman, Dubai, Fujairah, Sharjah, Ras-Al Khaimah, Umm Al-Quwain. UAE has a fast-growing economy with a tourism and trade and commerce boom. Today it has become an epicentre for professionals, skilled and non-skilled labour.
With an ever-growing and expanding economy, Dubai has great potential for work and career opportunities. Therefore, Dubai has a huge ex-pat population. People with various skills and talent work in Dubai for a bright future.
If you are a non-UAE national and wish to live and work in Dubai, you can crack your dream job. You require a Dubai/UAE work visa. You can apply for a work visa after you get a confirmation or offer letter from the company in Dubai. Based on your type of employment, work duration there are different types of Dubai work visas.
If you wish to visit in Dubai, you need to apply for a Dubai visa or Dubai visit visa.
Instructions on Dubai work visa
You should have a confirmed job in the United Arab Emirates.
If you work in Dubai without a work visa, strict legal action will be taken against you.
If you are on a Dubai tourist visa and start working on the same visa, it is a serious crime.
It is mandatory to have a Residence visa in Dubai. It ensures your long and valid stay in the region.
A Residence visa is for non-UAE nationals who wish for a long stay in Dubai.
The valid stay period for a Residence visa is for 3 years. You are required to renew it post this period.
Before applying for a Dubai work visa, you should have a job offer letter, entry permit, residence visa and labour card.
Eligibility for Dubai work visa
A non-UAE citizen aged 18 years and above is eligible to work in the UAE
Minimum qualifications should be either one of the following:
– A Bachelor's Degree
– A Diploma
– A High school diploma
Applied for a job and are confirmed for the same
Documents required for Dubai work visa
Valid passport
Job offer letter
Original degree of your qualification
Residence Visa
Entry permit for Dubai
Duly filled visa application form
Photographs
Medical certificate from a licensed medical center in UAE 
All aspiring professional, skilled and unskilled labor seeking to work and stay in Dubai should be very careful while arranging required visa documents and applying for a work visa. Any doubt arising in the verification of documents might put you on hold or may even reject your work visa application. 
Posted in: Employment Blog Posted by: admin On: March 8, 2022