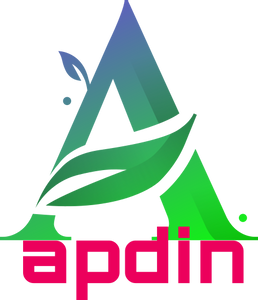 Job details
Job TypeFull-time
Full Job Description
Job # 037789
Department Code 40109-0109
Department New Student and Family Programs
Job Title Administrative Assistant
Location Syracuse, NY
Pay Range Commensurate with experience
Staff Level S4
FLSA Status Non-exempt
Hours Standard University business hours

8:30am – 5:00pm (academic year
8:00am – 4:30pm (summer)
Hours may vary based on operational needs.
Job Type Full-time
Campus Syracuse, NY
Unionized Position Code Not Applicable
Job Description The administrative assistant serves as an integral part of the staff and student team supporting new students and families. This professional will provide administrative support and budgetary leadership to the Office of New Student and Family Programs. This staff member has primary responsibility to process, monitor, and reconcile operating, co-curricular, restricted and Invest Syracuse funds associated with both new student orientation and family programming. This professional has lead responsibility for front-line support of emails and phone calls for the department's large constituency of students, family members, and campus community members. The position requires an individual that can maintain confidentiality, interact with campus partners, students and families and have extraordinary written and interpersonal communications skills, with a very fine-tuned attention to detail.
Qualifications Bachelors degree preferred
Job Specific Qualifications
Five or more years of full-time administrative experience, working in a fast-paced environment, preferably within a college or university setting.
Working knowledge of Microsoft Office Suite, PeopleSoft applications, and database management.
Strong commitment to serving our diverse student community and their families, excellent interpersonal communications skills, a strong attention to detail, ability to manage confidential information and the ability to interact with a variety of constituents.
Background in budget management is required.
Responsibilities
Processes, monitors, and reconciles expenses and income associated with the department's budget, managing over $1 million dollars in funds in operating, restricted, co-curricular and Invest Syracuse.
Pays invoices, orders office supplies, equipment and services, as well as other expenses that impact the office budget.
Manages all budgets related to new student orientation ($500,000), Family Weekend ($100,000), and other office initiatives.
Manages front-line departmental response to student and family inquiries via phone (over 5,000 calls annually) and email (over 5,000 annually), serving over 4,000 new student annually as well as parents and family members of all undergraduate Syracuse University students.
Provides problem solving assistance to students and families and, when needed, uses skills in navigating University resources and procedures in order to refer to appropriate departments for assistance.
Oversees the reservation of event space (over 100 annually), collaborates with venue management, and contracts vendors as assigned as part of the planning and implementation of events as part of new student orientation (over 7,000 attendees) and Family Weekend (over 6,000 attendees).
Provides administrative support to the department, scheduling meetings with campus partners (examples include departments within Enrollment and the Student Experience, Academic Affairs and Auxiliary Services), taking meeting minutes, departmental record management and telecommunications needs.
Leads the hiring and terminating student employee process via the University system as well as training student employees (approximately five students annually).
Supervises student employees performing administrative tasks.
Physical Requirements Not Applicable
Tools/Equipment Not Applicable
Application Instructions In addition to completing an online application, please attach a resume and cover letter.
About Syracuse University Syracuse University is a private, international research university with distinctive academics, diversely unique offerings and an undeniable spirit. Located in the geographic heart of New York State, with a global footprint, and nearly 150 years of history, Syracuse University offers a quintessential college experience.

The scope of Syracuse University is a testament to its strengths: a pioneering history dating back to 1870; a choice of more than 200 majors and 100 minors offered through 13 schools and colleges; nearly 15,000 undergraduates and 5,000 graduate students; more than a quarter of a million alumni in 160 countries; and a student population from all 50 U.S. states and 123 countries.
About the Syracuse area Syracuse is a medium-sized city situated in the geographic center of New York State approximately 250 miles northwest of New York City. The metro-area population totals approximately 500,000. The area offers a low cost of living and provides many social, cultural, and recreational options, including parks, museums, festivals, professional regional theater, and premier shopping venues. Syracuse and Central New York present a wide range of seasonal recreation and attractions ranging from water skiing and snow skiing, hiking in the Adirondacks, touring the historic sites, visiting wineries along the Finger Lakes, and biking on trails along the Erie Canal.
EEOC Syracuse University is an equal-opportunity, affirmative-action institution. The University prohibits discrimination and harassment based on race, color, creed, religion, sex, gender, national origin, citizenship, ethnicity, marital status, age, disability, sexual orientation, gender identity and gender expression, veteran status, or any other status protected by applicable law to the extent prohibited by law. This nondiscrimination policy covers admissions, employment, and access to and treatment in University programs, services, and activities.
Commitment to Supporting and Hiring Veterans Syracuse University has a long history of engaging veterans and the military-connected community through its educational programs, community outreach, and employment programs. After World War II, Syracuse University welcomed more than 10,000 returning veterans to our campus, and those veterans literally transformed Syracuse University into the national research institution it is today. The University's contemporary commitment to veterans builds on this historical legacy, and extends to both class-leading initiatives focused on making an SU degree accessible and affordable to the post-9/11 generation of veterans, and also programs designed to position Syracuse University as the employer of choice for military veterans, members of the Guard and Reserve, and military family members.

———————————–

If you not find any contact details in this Job Description, Please attach your CV here and send directly.

………………

>>>>> For More Jobs – Click Here <<<<<

>>>>> Blog for Job Seekers – Click Here <<<<<

>>>>> Post  Job Vacancy Free – Click Here <<<<<

>>>>> Play Funny Quiz Online – Click Here <<<<<

>>>>> Play Games Online Free – Click Here <<<<<

>>>>> Chat and meet New Friends – Click Here <<<<<

>>>>> Read Today News Live – Click Here <<<<<

>>>>> Read Today Horoscope – Click Here <<<<<

>>>>> Download our Apps – Click Here <<<<<

Latest Jobs in USA, Canada, UK, Europe, Australia, New Zealand, Singapore, Dubai, Qatar, Saudi Arabia,  Kuwait, Bahrain and Oman.

Posted in: Oman Jobs, Australia Jobs, Bahrain Jobs, Canada Jobs, Europe Jobs, JOBS, Kuwait Jobs, New Zealand Jobs, Qatar Jobs, Saudi Jobs, Singapore Jobs, UAE Jobs, UK-jobs, USA Jobs Posted by: Apdin Jobs On: September 7, 2023