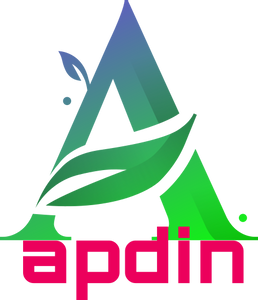 Full Job Description
Duties
The MSA Supervisor works collaboratively in an interdisciplinary coordinated care delivery model (i.e. Patient Aligned Care Team) and supervises duties performed by GS-0679-06 Advanced MSAs and GS-0679-07 MSA Leads in outpatient clinic areas. He/she must assist with clinic access contingency plans by adjusting appointment times, locations, or dates as well as shifting patients to other healthcare providers as conflict with staffing and/or coverage occurs. The incumbent must be able to independently manage position responsibilities with little supervision as well as set priorities and deadlines adjusting the flow and sequencing of the work to meet team and patient needs.

The Supervisory MSA plans and directs programs at the medical center and/or satellite Community Based Outpatient Clinics (CBOCs), and has full supervisory responsibility for supervising at least one subordinate team leader. Assignments at this level include, but are not limited to: assigning and evaluating the work of subordinate staff; resolving complex problems to ensure patient services are met; evaluating new products, equipment, and systems in order to make recommendations for improved operations; identifying educational or training needs; making final decisions on selections; evaluating performance; and taking disciplinary action when necessary. The employee has full administrative and professional responsibility for planning and directing the activities of his/her subordinate MSA staff. Incumbent is responsible for extracting and analyzing data in order to provide reports in support of performance measures to senior management.

The Supervisory MSA works collaboratively with an interdisciplinary coordinated care delivery model (i.e. PACT, specialty clinic, and Call Center) for Primary Care, Mental Health, and Specialty Clinics; and performs all related duties, customer service and other duties assigned for the proper and timely treatment of patients and assure appointment schedules are maintained by MSA staff for one or more outpatient clinics. He/she must assist with clinic access contingency plans by adjusting appointment times, location, or dates as well as shift patients to other healthcare providers as conflict with staffing and/or coverage occurs.

Assures MSA staff explains the VA's mandate to collect insurance information to veterans, their families, and other eligible patients. Assures staff collects, scans, and updates health insurance information serving a major role in the revenue process. The incumbent(s) contributes to the revenue collection process by identifying patients with third party insurance.

Promotes veteran registration for and utilization of MyHealtheVet (MHV).

Assures front line contact with patients and staff by setting the tone for perception concerning quality of healthcare services at the VA. A high degree of tact and diplomacy is required when dealing with veterans who have multiple health problems and who may be frustrated with the administrative process associated with diagnosis and treatment. A caring, compassionate and sensitive manner is essential when explaining procedures to veterans and their family members both in person and on the phone.

When records are received, the incumbent(s) will ensure that all necessary health/administrative information are integrated into Computerized Patient Record System (CPRS) by sending the documents to the appropriate department for scanning.

Incumbent(s) must screen/receive phone calls in a courteous and timely manner, determine the nature of requests and provide the information desired using privacy rules and established clinic processes.

The Supervisory MSA shall be able to independently manage position responsibilities with little supervision as well as set priorities and deadlines adjusting the flow and sequencing of the work to meet team and patient needs. Performs other duties as assigned.


Work Schedule: Monday – Friday; 7:00am to 3:30pm or 8:00am to 4:30pm
Telework: Not Available
Virtual: This is not a virtual position.
Position Title/Functional Statement #:Supervisory Medical Support Assistant/PD000000
Relocation/Recruitment Incentives: Not Authorized
Permanent Change of Station (PCS): Not Authorized
Financial Disclosure Report: Not required
Requirements
Conditions of Employment
You must be a U.S. Citizen to apply for this job
All applicants tentatively selected for VA employment in a testing designated position are subject to urinalysis to screen for illegal drug use prior to appointment. Applicants who refuse to be tested will be denied employment with VA.
Selective Service Registration is required for males born after 12/31/1959
You may be required to serve a probationary period
Subject to a background/security investigation
Must be proficient in written and spoken English
Selected applicants will be required to complete an online onboarding process
Participation in the seasonal influenza vaccination program is a requirement for all Department of Veterans Affairs Health Care Personnel (HCP)
Participation in the Coronavirus Disease 2019 (COVID-19) vaccination program is a requirement for all Department of Veterans Affairs Personnel
Qualifications
Applicants pending the completion of educational or certification/licensure requirements may be referred and tentatively selected but may not be hired until all requirements are met.

Basic Requirements:
United States Citizenship: Non-citizens may only be appointed when it is not possible to recruit qualified citizens in accordance with VA Policy.
English Language Proficiency: MSAs must be proficient in spoken and written English in accordance with VA Policy.
Experience : Six months experience of clerical, office, customer service, or other administrative work that indicates the ability to acquire the particular knowledge and skills needed to perform the duties of the position; OR,
Education: One year above high school; OR,
Experience/Education Combination: Equivalent combination of experience and education are qualifying for entry level for which both education and experience are acceptable.
May qualify based on being covered by the Grandfathering Provision as described in the VA Qualification Standard for this occupation (only applicable to current VHA employees who are in this occupation and meet the criteria).

Grade Determinations: In addition to the basic requirements above, all applicants must also meet the following grade requirement for a Supervisory Medical Support Assistant, GS-0679-8. They must have one (1) year of experience equivalent to the GS-7 grade level and also be able to demonstrate the KSAs listed below:

i. Ability to provide the full range of administrative and supervisory duties to at least one subordinate MSA supervisor or team leader in a patient support setting which includes assignment of work, performance evaluations, selection of staff, and recommendation of awards and/or advancements.
ii. Ability to collaborate, communicate, and demonstrate customer service and interpersonal skills with internal and external customers to ensure quality/continuity of care and ensure compliance with established policies and regulations.
iii. Ability to provide briefings, orientations, staff development, and training in a patient support setting.
iv. Ability to manage fiscal matters, forecast resource and equipment needs, and identify budget needs.
v. Advanced knowledge of managing or leading patient support staff in a clinic. This includes independently utilizing reference sources, decision making, and empowering the team to collaborate and resolve problems within a complex systems environment.


Physical Requirements: The work is primarily sedentary with prolonged periods of sitting. The work requires moderate lifting, carrying, pushing, standing; reaching above shoulder; use of fingers; ability to read without strain; ability to hear the whispered voice with or without hearing aid; emotional & mental stability.

———————————–

If you not find any contact details in this Job Description, Please attach your CV here and send directly.

………………

>>>>> For More Jobs – Click Here <<<<<

>>>>> Blog for Job Seekers – Click Here <<<<<

>>>>> Post  Job Vacancy Free – Click Here <<<<<

>>>>> Play Funny Quiz Online – Click Here <<<<<

>>>>> Play Games Online Free – Click Here <<<<<

>>>>> Chat and meet New Friends – Click Here <<<<<

>>>>> Read Today News Live – Click Here <<<<<

>>>>> Read Today Horoscope – Click Here <<<<<

>>>>> Download our Apps – Click Here <<<<<

Latest Jobs in USA, Canada, UK, Europe, Australia, New Zealand, Singapore, Dubai, Qatar, Saudi Arabia,  Kuwait, Bahrain and Oman.

Posted in: JOBS, Australia Jobs, Bahrain Jobs, Canada Jobs, Europe Jobs, Kuwait Jobs, New Zealand Jobs, Oman Jobs, Qatar Jobs, Saudi Jobs, Singapore Jobs, UAE Jobs, UK-jobs, USA Jobs Posted by: Apdin Jobs On: January 3, 2023