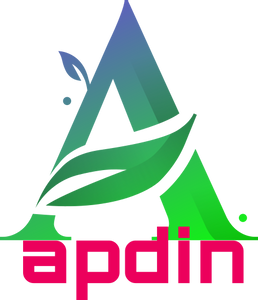 Job details
Job TypeTemporary
Full Job Description
This position is located in the Digital and Promotion Branch of the News and Media Division of the Department of Global Communications. This position is under the supervision of the Deputy Director and is responsible for all financial, personnel and general administrative matters within the branch.

The Digital and Promotion Branch, led by the Deputy Director, is composed of the Web Services Section, Partnerships Unit, and Digital Support Unit. The Web Services Section (WSS) is responsible for un.org, the main United Nations website. The Partnerships Unit provides support across the Division to expand the audiences and broaden the reach of its products, in part by negotiating content license agreements with news organizations and new media platforms around the world to secure rebroadcast or republication of media content produced by the Department. The Digital Support Unit provides expertise and support to the Division's various online and digital platforms. The incumbent coordinates with the full range of staff within the Division and maintains contact with other offices.

This temporary job opening is available as soon as possible for an initial period of six months, with the possibility of extension. Responsibilities Within the limits of delegated authority and under the guidance of the Deputy Director, the incumbent will be responsible for the following duties:

Performs a wide range of office support and general administrative tasks, as required (e.g. arrangements for meetings and other events, reservations, budget follow-up, etc.), to include preparing and/or processing administrative requests/documents (e.g. requisitions, purchase orders, contracts, expenditure authorizations, identification of office technology needs and maintenance of equipment, etc.).
In consultation with the Chiefs, initiate requests for temporary job opening and job requisition in Inspira; liaise and coordinate with the Division's Operations Branch, and EO and HR as needed, on issues related to the selection process; schedule for interviews; consolidate final evaluation for submission to EO of Department Head for review/approval.
Maintains liaison with the Executive Office and with senior officials in other units regarding on-going programmes and other administrative matters; monitors processes and schedules related to the unit's outputs, products, tasks, etc.
Ensures smooth and efficient information flow within the Branch coordinating and processing on actions related to the administration of the Division's human resource activities, e.g., recruitment, placement, relocation, promotion, performance appraisal, job classification reviews, separation, training, etc., ensuring consistency in the application of regulations and procedures; follow-up on impending actions.
Researches, compiles and summarizes background materials for use in preparation of reports, briefs, speeches, etc.
Provides assistance in the coordination of service-wide activities (meetings, training, etc.), special projects in the timely submission and processing of recruitment requests through INSPIRA; monitoring the Branch's compliance with the completion of mandatory training and e-pas submission; verification of receipt and accuracy of documents, approvals, signatures, etc. to ensure compliance with relevant legal, financial and other requirements.
Orients new staff to relevant administrative procedures and practices and provides general assistance to other office support staff, as required.
Responds or drafts responses to a wide range of correspondence and other communications; uses standard word processing and Excel packages to produce a wide variety of large, complex documents and reports.
Manages, updates and further develops internal databases; generates a variety of standard and non-standard statistical and other reports from various databases.
Carries out quality control function for outgoing documents; proofreads and edits texts for adherence for format, grammar, punctuation and style.
Responds to complex information requests and inquiries (e.g. answers requests requiring file search, etc.).
Assists in the preparation of presentation materials using appropriate technology/software.
Performs a variety of administrative duties (e.g. leave recording, meeting organization, reservations, office supply and equipment orders, etc.), including preparing and/or processing administrative requests/documents (e.g. expense claims, payment vouchers etc.).
Maintains electronic files and databases for the Branch.
Performs other duties as assigned.
Competencies • PROFESSIONALISM: Knowledge of general office and administrative support including administrative policies, processes and procedures. Ability to maintain accurate records, interpret/analyze a wide variety of data and identify/resolve data discrepancies. Shows pride in work and in achievements; demonstrates professional competence and mastery of subject matter; is conscientious and efficient in meeting commitments, observing deadlines and achieving results; is motivated by professional rather than personal concerns; shows persistence when faced with difficult problems or challenges; remains calm in stressful situations. Commitment to implementing the goal of gender equality by ensuring the equal participation and full involvement of women and men in all aspects of work.

TEAMWORK: Works collaboratively with colleagues to achieve organizational goals; solicits input by genuinely valuing others' ideas and expertise; is willing to learn from others; places team agenda before personal agenda; supports and acts in accordance with final group decision, even when such decisions may not entirely reflect own position; shares credit for team accomplishments and accepts joint responsibility for team shortcomings.
CLIENT ORIENTATION: Considers all those to whom services are provided to be "clients" and seeks to see things from clients' point of view; establishes and maintains productive partnerships with clients by gaining their trust and respect; identifies clients' needs and matches them to appropriate solutions; monitors ongoing developments inside and outside the clients' environment to keep informed and anticipate problems; keeps clients informed of progress or setbacks in projects; meets timeline for delivery of products or services to client.
Education

High school diploma or equivalent. Work Experience

A minimum of five years experience in the field of general administration, human resources management, budget/finance or related area.

Experience working in a front office environment is desirable.

Experience using an Enterprise Resource Planning system is desirable.

Experience in providing administrative assistance to senior officials of an international organization is desirable. Languages

English and French are the working languages of the United Nations Secretariat. For the post advertised, fluency in English is required. Knowledge of another official United Nations language is desirable. Assessment

Evaluation of qualified candidates may include an assessment exercise which may be followed by competency-based interview.

———————————–

If you not find any contact details in this Job Description, Please attach your CV here and send directly.

………………

>>>>> For More Jobs – Click Here <<<<<

>>>>> Blog for Job Seekers – Click Here <<<<<

>>>>> Post  Job Vacancy Free – Click Here <<<<<

>>>>> Play Funny Quiz Online – Click Here <<<<<

>>>>> Play Games Online Free – Click Here <<<<<

>>>>> Chat and meet New Friends – Click Here <<<<<

>>>>> Read Today News Live – Click Here <<<<<

>>>>> Read Today Horoscope – Click Here <<<<<

>>>>> Download our Apps – Click Here <<<<<

Latest Jobs in USA, Canada, UK, Europe, Australia, New Zealand, Singapore, Dubai, Qatar, Saudi Arabia,  Kuwait, Bahrain and Oman.

Posted in: JOBS, Australia Jobs, Bahrain Jobs, Canada Jobs, Europe Jobs, Kuwait Jobs, New Zealand Jobs, Oman Jobs, Qatar Jobs, Saudi Jobs, Singapore Jobs, UAE Jobs, UK-jobs, USA Jobs Posted by: Apdin Jobs On: August 18, 2023