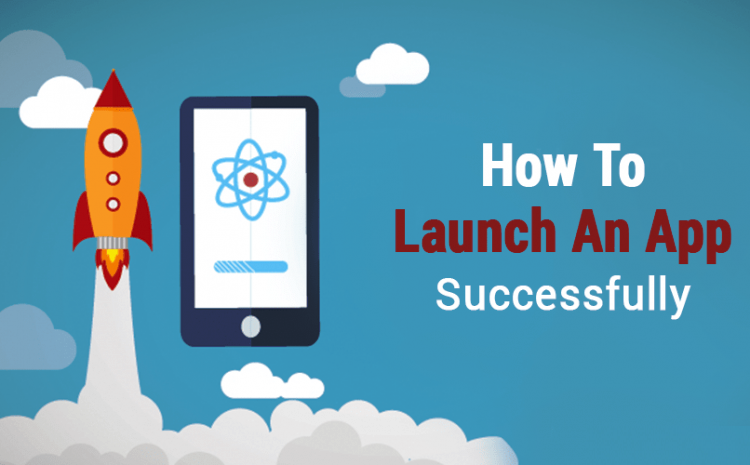 1) Research Your Competition & Industry
This is HUGE.
If I had a nickel for every time a potential client pitched us an idea that's already been executed by thousands of people, I'd have… a lot of nickels.
Unlike most mobile app developers, researching your competition is key before making a commitment to launch your app. You want to do this because it's important to understand what you're up against as it relates to functionality, market size and the quality of the other apps your ideal customers are already using.
Here's a formula to gauge app market potential:
2) Establish A Strategic Pricing Approach
Unlike traditional retail, monetization in the app store can follow different purchase formats.
You have the ability to make your mobile app free to download, use subscription pricing, offer an initial download price and/or a series of in-app purchases. Each of these pricing models comes with pros and cons.
At the time of this post, every app in the 25 Top Grossing apps uses the free or 'freemium' approach to build their audience before making the official first sale. Whether it's Spotify offering a premium tier for more listens or Game of War offering users the ability to build gold for a better gaming experience – the freemium model rewards both value-driven apps and scalability.  
If you're trying to launch an app that will reach millions of people, freemium pricing increases the likelihood of adoption.  If you're trying to connect with a niche audience to solve a serious pain, the paid or subscription model might work best.
It all depends on your goal.
Freemium & free apps tend to make up the majority of apps:
3) Develop Branded Screenshots & Visuals For Marketing Purposes
You'll need to make sure you have beautiful screenshots and brand visuals to promote your mobile app. 
Whether it's in the emails you send to Press, content you share on social media or you upload to ProductHunt; visual assets help tell the story. It's also a good idea to upload the visuals to a dropbox folder you can share with the press. Make it easy for people to write about you.
4) Optimize Your Mobile App For App Store Search
When it comes to ranking in the iOS App Store or Google Play Store, both have similar variables.
Across the industry, experts suggest that the four most important elements to ranking well in for both iOS apps and Android apps include:
Keyword usage in the name and/or description
Visuals & branding used for the app
The number of downloads the app generates
The number of positive reviews the app generates
According to MobileDevHQ, keywords in the app name have the biggest impact on app store search rankings. The study found that keywords being placed in the title offered a 10.3% increase in the likelihood to rank. That's big.
Keep in mind: App names being published to the App Store are now limited to no longer than 50 characters. While you don't have the ability to use as many characters in the Google App store – the value in taking this approach is clear.
5) Get Early Testimonials For Your Description
There's no such thing as too much trust.
Take these quotes from the Headspace app description:
A testimonial from Emma Watson & the New York Times is gold.
You want people to trust that your app is going to deliver value. Reviews are one major part of the trust puzzle but testimonials can also play a role in arming you with the ammo you need to recruit users.
The way I see it, most users probably won't read your app's description, but those who do are more likely to become your most vocal advocates or detractors. Start the relationship on a high note by showing them testimonials from people who have tested your app and like what you've built!
You can also use these testimonials when reaching out to Press.
Which leads to my next tip…
6) Develop A Media Outreach Strategy
Here's where most app launches fall flat:
Mobile app developers fall victim to believing that they're building the Field of Dreams.
Reality check: just because you build it, doesn't mean they come.
You need to have a strategy in place to help drive app awareness and initial hype.
The first step to building a quality media strategy is identifying the value you're offering people with your app and what makes your product unique. Upon identifying the right story it's time to start doing outreach and building relationships with writers, journalists, and bloggers who have an audience that lines up with the people you're trying to connect with.
How can you find them? Here are a few tips:
Google News: Search Google News for the name of apps that compete with you and look at the names of the reporters covering them.
Reverse Google Image Search: Take images from your competitors' website and see who used them on their blog. It's likely that these bloggers have written about them and may be interested in what you built.
HARO: Help-A-Reporter-Out is a daily email that connects journalists with people who are experts in various fields. You can use this to connect with journalists and writers when a topic aligns with your app.
7) Launch An Initial Web Presence
Want to make sure people find out about your mobile app?
Start promoting it before it's live.
Create a landing page that captures emails using a site like LaunchRock, downloading a theme from Themeforest or building a landing page from scratch.
There are four key elements to a great app website:
A place for you to capture emails
The value of the app is clearly communicated
It's easy for the press to navigate and find content
You have a customer support email for the future
The primary goal of your website should be to capture emails so, at the time of launch, you can drive as many initial downloads and reviews as possible.
Beyond a website, you should also consider setting up social media accounts. You will want to drive people to these channels through your website and use them as channels to connect with more potential users.
8) Make It Easy To Spread The Word
Great mobile apps don't go viral because of algorithms.
Great mobile apps go viral because people can't stop talking about them.
Prior to launch, you want to not only build relationships with the media but also with people who would use your app. You can do this by being active in various forums online, Facebook groups or blogs.
The website Thunderclap is a great service for giving your supporters a chance to help you with the launch before you go live. Build a campaign and from there, people sign up to spread the word on launch day. Upon sign up, they're giving the service the ability to post on their behalf, and on launch date, the campaign is activated and posts are automatically shared.
You can also use manual outreach.
The CEO of Groove, Alex Turnbull talks about how he was able to generate thousands of subscribers using this approach. He used a simple checklist for building relationships with influencers prior to asking them to share their content:
Follow on Twitter
Two Tweets
Two Blog Comments
Two Blog Shares
Personal Email
Posted in: Technology Blog Posted by: admin On: April 23, 2021