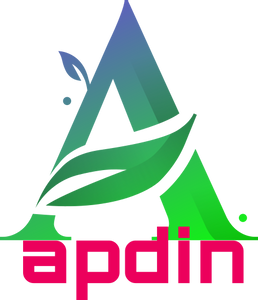 ARIES
Your gregarious nature has resulted in many friends, but not all of them are reliable. You need to probe a little deeper before you decide to trust a friend today. You are very clearheaded today and will probably make complicated plans which you will be able to execute with perfection. Complete your unfinished business today and clear up the backlogs.
The ball is totally in your court, and you could be nearing the end of the game. Give it your all — holding back now just confuses your teammates and might give your opponents just the opening they're waiting for. You don't want to do that, especially when the prize is just within your reach. Most of all, you deserve it — a fact that competitors have to acknowledge. Keep up the good work!
TAURUS
Today you may get emotional over certain issues which demand you to be practical. Distinguish between what you desire and what is good for you with an objective approach! Emotions may be stirred inside you which may give you the required impetus to cross certain lines. Inform everyone about it before taking this step!
Mind games get you nowhere today, especially when the rules are so complicated that no one knows what's going on. You're not doing it on purpose, of course — you're just so muddled about what it is you want that things have become extremely complicated. Take a big step back and try to figure out what it is you really want to achieve. After that, you can approach the situation with a new sense of clarity.
GEMINI
Cards show that you need to socialise more than ever today! You want to make a transition in your lifestyle and career by indulging in work requiring communication with others. Try to accomplish what all you set out to do! You can maintain a sharp focus on what ever you want to do; just make sure you do not go overboard.
Your ideas and advice, usually top-notch, are generally welcomed by your people. A more argumentative energy is flowing through you right now, so make sure you can back up those opinions that you're suddenly handing out so generously. It's even more important to make sure that people actually want to hear your suggestions, and that you're not just lecturing them to hear the sound of your own voice!
CANCER
The planetary alignments allow you a period of calm reflection. You may have reacted rather harshly to certain situations in the past, but now you will be in a far more amenable frame of mind. The time is ripe for extending an olive branch. Give yourself as well as those around you a second chance and you will be in a far happier position.
Shifting universal energies lead to corresponding changes in your life. They affect you, your friends, your family and, most importantly, how you and all your people relate to one another. Keep cool, don't overreact and remember that your faith that things will work out all right leads to positive end results for you. Hold on tight, and enjoy the ride!
LEO
Many good opportunities are awaiting you. But they require a great deal of commitment which seems to be an unavailable option for you at this point of time. It is okay for you to put this opportunity on hold for an important personal event! You are gentle in your disposition and this is what helps you gel softly with friends.
Missing information proves vital to your whole day, so don't jump into any new situation before you know everything you need. It may be hard because everything looks so good at first glance so enlist a friend or colleague to help you wait things out until you can make an informed decision. Exercise patience for the time being and it should grow stronger, like a muscle.
VIRGO
Today, you will be filled with the urge to do something and impress others. You will be able to take strong and decisive actions and your sense of timing is implacable right now. You will be able to clear your old debts and obligations now. You may help someone close to you by the virtue of your quick thinking.
Take a hard look at your finances and professional life before you decide to tackle someone else's plans. Is that what you really want? Are you sure that it's even possible at this time? These are all big questions you need to ask yourself before you make a move, no matter how much you want to act on the spur of the moment. Your mental energy can help you get your fiscal situation ship-shape, so do what you can to make it so.
LIBRA
Your over emotional nature though helps needy but at times may strangle you in an embarrassing situation. Seek help of your partner to come out of such situation. This is a time for some intimate and secret communication. Financial gains are most likely possible but keep a distance from gambling. Put your words cautiously lest they hurt a loved one.
Just because someone close has a problem, that doesn't automatically mean that you have to fix it. The temptation to be nice is constant, but it might be kinder to everyone if you just let people deal with their own problems and try your best not to interfere. This teaches them responsibility, but it also means that you can breathe more deeply and get on with living your life.
SCORPIO
Those who are in real-estate dealings seem to have a bright day. Returns on investments will be high. Just do not get into any arguments, intelligent justifications will just complicate things. You seem desirous of learning something new, may be which can give you a professional edge over the others or it may be a simple guitar learning session!
Don't stop looking for love just because you're feeling a little cranky, or you may find yourself losing ground really quickly. There's a time and there's a place for the big discussion, so make sure things absolutely need to be discussed before you announce it's time for a negotiation session. Your current aggressive energies could trigger a full-scale war out of almost nothing, so you might want to save it for later.
SAGITTARIUS
The day is particularly suited for starting something new. If you have been contemplating a change in job or career or switch to a different employer or even starting a new relationship, then this day is perfect for it. Even if a move seems risky, take a chance and it is likely to turn out great and just what you needed to do.
All your plans are finally falling neatly into place, so now is the perfect time to pack up all your troubles and drop them off at the dump. Decision-making often confounds you, and that leads to procrastination — but to resolve this problem, all you have to do is stop doubting yourself. You're on the precipice of a brand-new chapter of your life. Big fun is just ahead, exotic locales beckon and your plans are on an upward swing.
CAPRICORN
The day is perfect to embark upon a new program of abundance and prosperity. If you have been feeling undecided about a new project to which you have devoted considerable thought, then this is the perfect time to take action. Whatever you decide to do today will ultimately lead to success. The events of today will also help to shift your perspective regarding money and modify your negative ideas.
You've got a lot to think about right now! An offer to upgrade to a larger home might be out of your immediate financial capability, but opportunities like this allow you to grow. That is even more true for work challenges that you're sure you're not ready for yet. Your energy is just right, though, so release those doubts. Think things through, ask for advice, and you should be pleasantly surprised.
AQUARIUS
Be courteous and respectful towards the belief of other people. You are on the road to success, but like always do not make a mistake when it comes to taking the necessary cautions. Life is unpredictable so do not whine about the hurdles which come across your path. Stride across the path of life with vigor and enthusiasm.
You may find yourself in the middle of a tense moment with a loved one today. A standoff does no one any good (and just raises your blood pressure), so find a way to talk things over with the relevant party before it's too late. If you make a serious effort toward increasing the peace, your social energy should do all the rest. Owning up to your part — even if you feel justified — should go a long way. A little extra charm doesn't hurt, either!
PISCES
The day is likely to develop a spiritual tinge for you. You may engage in some religious activity or visit a shrine. Read some inspirational work or the biography of a great leader as you may find something highly relevant to your life in those works. It is better not to engage in raucous activities. Instead, spend the day in quiet contemplation and you will be able to find peace.
You're sick and tired of feeling so sick and tired! If you're fed up with an old situation, it's time to take steps so it doesn't keep cropping up in your life over and over again. The key to breaking this cycle is to pay attention to everything you do: how you speak to those around you and the consequences of your actions. A little extra concentration shows you the exit
Posted in: English Daily Posted by: admin On: September 17, 2023