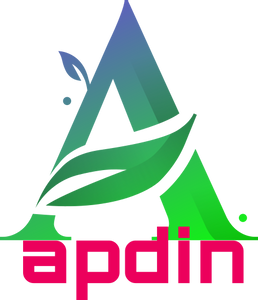 Job Description
Who We Are
BD is a leading global medical technology company that creates medical technology, devices and laboratory equipment for a variety of needs across the healthcare sector. At BD, we are looking for candidates who possess passion, innovative solutions and a commitment to our one mission of improving access to groundbreaking medical and biotechnology services for people near and far, delivering state-of-the-art technology and cutting-edge research in the battle to fight and cure infectious diseases. With a global reach that extends across 50 countries worldwide, our network of professionals collaborates on effective measures to deliver enhanced patient quality such as lower health care delivery costs, improved health care and safety, and expanded health care for all. Join our company and see how you can become a part of one global mission to make a difference in human health.
Purpose:
As Engineering Project Manager, you will support our Project ORCHID engineering activities by facilitating and coordinating engineering, project management activities and communication between technical teams located in Tuas, Cayey and Baltimore to drive achievement of key ORCHID program deliverables associated with the installation, validation and startup of the BACTEC manufacturing equipment workstreams at the new Tuas, Singapore manufacturing location.
This is a project based role, and you will be here for a defined period of time.
Job Responsibilities:          
Provides hands-on engineering support, as needed and requested, to the Tuas engineering team for install, startup and validation of the equipment workstreams.
Functions as the technical and project management interface for the Tuas, Baltimore and Cayey engineering teams, participating in the development and execution of the manufacturing equipment workstream project plans which include the functions, resources, materials required to achieve plant startup from equipment acquisition, transport and installation through process validation.
Acts as the liaison between the engineering resources for the BACTEC Tuas, Singapore manufacturing location, the Cayey, Puerto Rico BACTEC manufacturing location and Sparks, Baltimore to facilitate their interactions supporting the Tuas location manufacturing plant start up.
Facilitates engineering-related communication and collaboration between sites to ensure project budgets and schedule requirements meet business and ORCHID program requirements.  
Coordinates external equipment, engineering services suppliers and contractors for on-site support in Tuas.
Tracks local (Tuas) budget capital and expense spend on engineering related equipment, spares, labor and materials.  Communicates budget spend information with the Associate Director of Engineering and ORCHID project finance leadership as part of tracking the overall project budget spend.
Coordinates communications logistics (meetings, presentations, etc.) as required as part of a large plant startup with the cross-site engineering workstream team.
Coordinates transportation logistics with engineering team members for equipment from ex-Singapore suppliers.
Tracks progress and reports status to the program team on goals, objectives, accomplishments, milestones and issues for assigned workstreams.
Works closely with the Tuas plant engineering and plant managers coordinating site engineering activities with the workstream implementation team to achieve deliverables.  Manages communication for each BACTEC equipment workstream and provides schedule updates following completion of key milestones.
Ensures effective transfer of engineering responsibilities from Cayey and Baltimore engineering teams to the Tuas-based engineering workstream leader.
Coordinates the transition of engineering responsibilities to the Tuas plant manufacturing & validation functions and completing requirements for process qualifications.
With the Tuas site engineering manager, coordinates site engineering team resource availability to support implementation of work processes in preparation for manufacturing transfer.
Channels engineering workstream issues to a key subject matter expert (SME) at one of the above sites to gather feedback, create an appropriate solution and communicate the outcome as needed to facilitate progress.
Drives resolution of equipment workstream-specific issues with engineering teams and SMEs.  Escalates issues to the plantengineering manager, ORCHID Project Manager & the Life Sciences Plant Manager as appropriate on all critical project decisions to ensure project deliverables are achieved.
As part of the plant start-up team, works on extremely complex problems where analysis of situation and data requires cross-functional and cross-site collaboration to generate a solution benefiting the BACTEC business.
Maintains contact with engineering teams in Cayey and Baltimore for future product and process changes required that may impact current Tuas, Singapore workstream implementation plans.
Performs other related duties and assignments as required.
Our Requirements:
A Degree in Engineering with at least 10 years of related engineering experience required.
Hands-on experience with multiple manufacturing line installation projects, preferably at multiple sites.
Possesses general engineering knowledge and experience associated with manufacturing equipment acquisition, installation, startup, validation and transition of same equipment to sustained operational state. 
Able to function in hands-on engineering capacity as needed and requested by Tuas site plant or engineering managers.
Knowledge of manufacturing environment in a medical device industry.  Knowledge of ISO standards and Quality System Regulations (QSR). Both are an advantage.
Excellent interpersonal and communication skills required to interact with and influence personnel and suppliers in other locations and functional areas such as engineering, QA/QC, validation, facility engineering, supply chain and manufacturing.
Culture and Benefits
Here at BD, we embrace a growth mindset, building capabilities for the future and helping you become the best version of yourself. We offer our employees a clear direction and career pathway for development. We pride ourselves on our transparent and rigorous talent processes that are inclusive, deeply embedded in trust, aligned with our culture, and enable us to achieve strategic imperatives of the organization. Our leaders are committed, engaged and accountable to making talent our top priority.
How To Apply
Submit your application by clicking on the "apply" button at the top of the page.
Primary Work Location
SGP Tuas – Tuas Plant
Additional Information
Career LevelSenior ManagerQualificationNot SpecifiedYears of Experience10 yearsJob TypeFull-TimeJob SpecializationsEngineering, Mechanical

———————————–

If you not find any contact details in this Job Description, Please attach your CV here and send directly.

………………

>>>>> For More Jobs – Click Here <<<<<

>>>>> Blog for Job Seekers – Click Here <<<<<

>>>>> Post  Job Vacancy Free – Click Here <<<<<

>>>>> Play Funny Quiz Online – Click Here <<<<<

>>>>> Play Games Online Free – Click Here <<<<<

>>>>> Chat and meet New Friends – Click Here <<<<<

>>>>> Read Today News Live – Click Here <<<<<

>>>>> Read Today Horoscope – Click Here <<<<<

>>>>> Download our Apps – Click Here <<<<<

Latest Jobs in USA, Canada, UK, Europe, Australia, New Zealand, Singapore, Dubai, Qatar, Saudi Arabia,  Kuwait, Bahrain and Oman.

Posted in: Australia Jobs, Bahrain Jobs, Canada Jobs, Europe Jobs, JOBS, Kuwait Jobs, New Zealand Jobs, Oman Jobs, Qatar Jobs, Saudi Jobs, Singapore Jobs, UAE Jobs, UK-jobs, USA Jobs Posted by: Apdin Jobs On: June 29, 2022