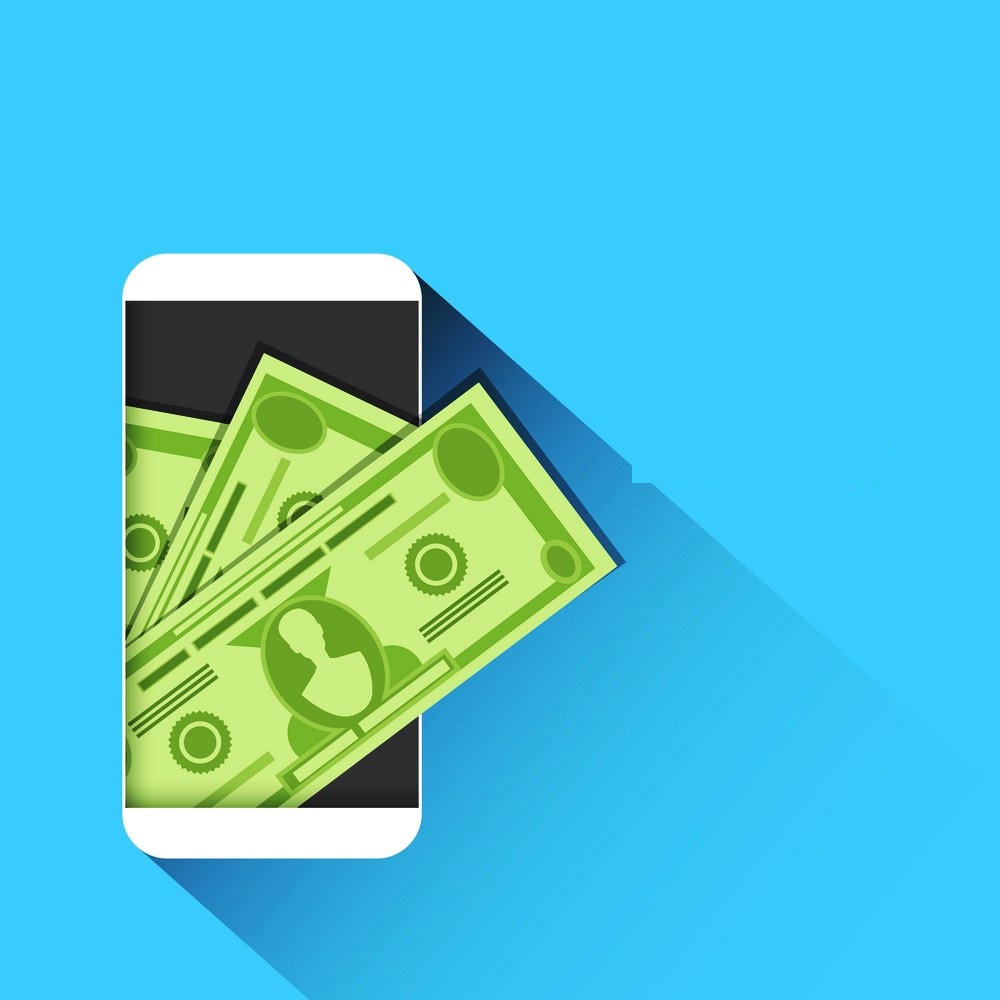 Earn Money with your Apps
Have you done your app work? You can think about the next step once you have accomplished the awesome mobile app for your business. That is how you can use your mobile app to monetize it. Yes, of course, if you have an app created for the company, your clients will communicate with you in a better way. Similarly, to promote your brand, you can use the app as a guide.
WAYS TO MONETIZE YOUR MOBILE APPS
Your smartphone ads are a perfect way to make money from your apps and games. People use a crazy amount of time on their cell phones, so the best way for advertisers to reach their customers is through digital advertisement tactics such as an app ad.
Let us see the various types of ads we use inside the apps
FULL-SCREEN/INTERSTITIAL Advertising
These are the commercials seen at normal pause points or during the transition from one position to the other in full screen. And so, when using your app, they don't normally annoy the users.
ADS Notifications
These advertisements appear as a pop-up in the status bar of the mobile device and make users aware of the existence of the ad. These aren't the most well-loved advertisements, though, and might even hurt the credibility of your app.
OVERLAY ADVANCED
The combination of capture type and full-screen advertisements are these ads. Instead of being flat clickable pictures, they are more interactive.
BANNER ads
These are commonly seen in the form of a banner at the top or bottom of the screen. As it could irritate your users, it can be somewhat ineffective.
What you need to ponder when adding an advertisement to your app to make money from it is commitment. Adding an ad can create a better experience and increase the interaction of users. It should never make the users annoyed. Depending on your brand, advertisers will pay you a sum to host their advertising. Pick the commercials wisely. Make money on your mobile app with advertisements without losing the credibility of the company.
STRONG CODE Making
If you have your code and if it is sufficiently powerful and proves to be efficient. Then there are chances that other brands will approach you to sell their software with a reskin. For you and the other team as well, the goal can be advantageous.
IN-APP PURCHASE
It's a smart approach to make the applications available for free download and then provide consumers with in-app purchases to provide a premium experience. Therefore, when installing the software, users can take advantage of the simple benefits. And in-app purchases take advantage of the extra benefits.
They directly connect with your product when a user makes an in-app purchase. Apps of these kinds are referred to as freemium apps. Typically, this technique is used for mobile gamers.
FREE & PAID VERSIONS
Here is another way for the app to be monetized. Make two versions of the same app available. One is a basic edition, something like a teaser in which users can understand the app's efficiency. And let the second edition with all possible features and highlights included in it be a premium one. It is, however, necessary to maintain the minimum quality of the free edition.
CONCLUSION
How awesome a mobile app can be for your company is well known. It will allow you to extend your brand to better heights and make connections without an app with the consumers you can never meet. Yet, you've also noticed that a mobile app is now more than a marketing tool for business, as you can make money from it.
Earn Money with your Apps | Earn Money with your Apps | Earn Money with your Apps | Earn Money with your Apps | Earn Money with your Apps
Posted in: Technology Blog Posted by: admin On: March 26, 2022