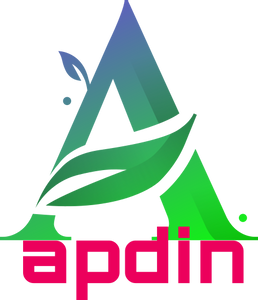 Full Job Description
Duties
The MSA works collaboratively in an interdisciplinary coordinated care delivery model (i.e., PACT, Specialty Clinics, Compensation & Pension (C&P), Community Care) and performs clerical duties, customer service and other duties as assigned for the proper and timely treatment of patients.
Clerical duties:
Maintains appointment schedules for Community Care, communicates with Community Care providers to ensure they accept VA patients and payments
.Prepares any required pre-appointment documents, schedules the appropriate level of care and documents the schedule in the appropriate consult.
Obtains medical documentation from community providers, scans to appropriate consult within the Computerized Patient Record System (CPRS) and alerts VA providers for continuity of care.
Coordinates internal and external care between customers and providers. Processes consults following Office of Community Care procedures and guidelines and enters appropriate authorizations, if required, utilizing the correct Fund Control Point (FCP)/Obligation number and correct cost estimations.
Supports patient safety standards using the correct Veterans Affairs identification of all patients through the use of two forms of identification, name and Social Security Number. The patient may also present the Veterans Healthcare Identification Card (VHIC) for identification.
He/she must use each interaction with the patient to validate and update patient demographic information, either in person during check-in or over the phone, to decrease the incidence of returned mail due to incorrect addresses and inability to contact patient by phone due to incorrect number.
Explains the VA's mandate to collect insurance information to Veterans, their families, and other eligible patients. He/she collects, scans, and updates health insurance information, serving a major role in the revenue process.
The incumbent contributes to the revenue collection process by identifying patients with third-party insurance. Promotes Veteran registration for and utilization of My HealtheVet (MHV).
Appointment Scheduling:
Incumbent schedules Veteran appointments with community providers using VistA or other software scheduling options.
Uses established business rules to schedule appointment for Veterans which includes clinic visits, consultations, and entries into the Recall Reminder system and Electronic Wait List (EWL).Incumbent complies with the mandatory training requirements for the outpatient scheduling processes.
Ensures all appointments are scheduled timely and the provider and patient's desired dates are met.
Other duties may be assigned.

Work Schedule: Monday – Friday 8:00am – 4:30pm
Telework: Not Available
Virtual: This is not a virtual position.

Relocation/Recruitment Incentives: Not Authorized
Financial Disclosure Report: Not required
Requirements
Conditions of Employment
You must be a U.S. Citizen to apply for this job
All applicants tentatively selected for VA employment in a testing designated position are subject to urinalysis to screen for illegal drug use prior to appointment. Applicants who refuse to be tested will be denied employment with VA.
Selective Service Registration is required for males born after 12/31/1959
You may be required to serve a probationary period
Subject to a background/security investigation
Must be proficient in written and spoken English
Selected applicants will be required to complete an online onboarding process
Participation in the seasonal influenza vaccination program is a requirement for all Department of Veterans Affairs Health Care Personnel (HCP)
Participation in the Coronavirus Disease 2019 (COVID-19) vaccination program is a requirement for all Department of Veterans Affairs Personnel
Qualifications
United States Citizenship: Non-citizens may only be appointed when it is not possible to recruit qualified citizens in accordance with VA Policy.
English Language Proficiency. MSAs must be proficient in spoken and written English in accordance with VA Handbook 5005, Part II, Chapter 3, Section A, paragraph 3.j.
Experience
(1) Experience. Six months experience of clerical, office, [customer service], or other [administrative] work that indicates the ability to acquire the particular knowledge and skills needed to perform the duties of the position;

May qualify based on being covered by the Grandfathering Provision as described in the VA Qualification Standard for this occupation (only applicable to current VHA employees who are in this occupation and meet the criteria).
Preferred Experience: None

Grade Determinationsatt the GS-06 Grade Level.
Experience. One year of experience equivalent to the GS-5 grade level.
AND
In addition, candidates must demonstrate the following KSAs:
Ability to collaborate and communicate [with a wide range of medical clinicians across multiple disciplines (e.g. medical doctors, nurse practitioners, physician assistants, psychologists, psychiatrists, social workers, clinical pharmacists, and nursing staff) to accomplish team goal setting to ensure medical care to patients is met.
Ability to independently set priorities and organize work to meet deadlines, ensuring compliance with established processes, policies, and regulations.
Ability to communicate tactfully and effectively, electronically, by phone, in person, and in writing, with internal and external customers. This may include preparing reports in various formats and presenting data to various
organizational levels, as well as resolving patient concerns.
Advanced knowledge of the technical health care process including, but not
limited to, scheduling across interdisciplinary coordinated care delivery and/or care in the community models and patient health care portals as it relates to access to care.
Advanced knowledge of policies and procedures associated with interdisciplinary coordinated care delivery and/or care in the community operational activities that affect patient flow, and patient support care administrative functions to include, but not limited to appointment cycles, outside patient referrals, follow-up care, overbooking, provider availability, etc.
Advanced knowledge of medical terminology due to the technical nature of language utilized by clinicians.

References: VA HANDBOOK 5005/117 PART II APPENDIX G45. MEDICAL SUPPORT ASSISTANT QUALIFICATION STANDARD GS-0679

The full performance level of this vacancy is GS-05. The actual grade at which an applicant will be selected for this vacancy is at the GS-6 grade level which is above the full performance level.

Physical Requirements: Medical Support Assistant 'smajor part of the work day will be sitting at a desk with occasional standing and walking to greet customers and perform office duties such as copying and delivering items. You may lift and carry light objects, work closely with others, and use hands/fingers to enter and retrieve data from computer system.
Education
There is no educational substitution at this grade level.

———————————–

If you not find any contact details in this Job Description, Please attach your CV here and send directly.

………………

>>>>> For More Jobs – Click Here <<<<<

>>>>> Blog for Job Seekers – Click Here <<<<<

>>>>> Post  Job Vacancy Free – Click Here <<<<<

>>>>> Play Funny Quiz Online – Click Here <<<<<

>>>>> Play Games Online Free – Click Here <<<<<

>>>>> Chat and meet New Friends – Click Here <<<<<

>>>>> Read Today News Live – Click Here <<<<<

>>>>> Read Today Horoscope – Click Here <<<<<

>>>>> Download our Apps – Click Here <<<<<

Latest Jobs in USA, Canada, UK, Europe, Australia, New Zealand, Singapore, Dubai, Qatar, Saudi Arabia,  Kuwait, Bahrain and Oman.

Posted in: Australia Jobs, Bahrain Jobs, Canada Jobs, Europe Jobs, JOBS, Kuwait Jobs, New Zealand Jobs, Oman Jobs, Qatar Jobs, Saudi Jobs, Singapore Jobs, UAE Jobs, UK-jobs, USA Jobs Posted by: Apdin Jobs On: March 25, 2023