Click below image for watch News 7 Tamil Live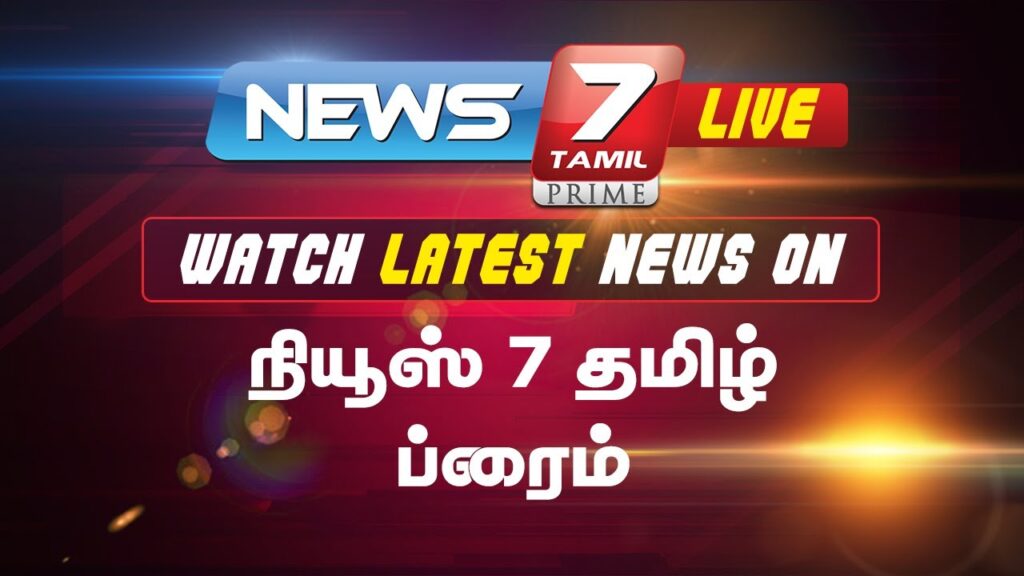 News7 Tamil is a Tamil news channel headquartered at Chennai, Tamil Nadu, India. It is owned by the Tamil Nadu-based VV Group. News7 Tamil Television launched on 30 October 2014. It broadcasts news, discussion, documentary and infotainment programmes.
Launched
October 2014
Network
News7
Owned by
VV Group
Picture format
1080i, (HDTV)
(HD feed downgraded to letterboxed 576i for SDTVs)
4K (UHDTV) (part-time, selected broadcasts)
Slogan
பொறுப்பும் பொதுநலனும்
Porupum Pothunalanum
(Responsibility and Public welfare)
Country
India
Language
Tamil
Broadcast area
India
Headquarters
Tamil Nadu, India
NEWS 7 TAMIL LIVE
நியூஸ் 7 தமிழ் என்பது இந்தியாவின் தமிழ்நாட்டின் சென்னை தலைமையிடமாகக் கொண்ட ஒரு தமிழ் செய்தி சேனலாகும். இது தமிழ்நாட்டைச் சேர்ந்த வி.வி குழுமத்திற்கு சொந்தமானது. நியூஸ் 7 தமிழ் தொலைக்காட்சி 30 அக்டோபர் 2014 அன்று தொடங்கப்பட்டது. இது செய்தி, கலந்துரையாடல், ஆவணப்படம் மற்றும் இன்போடெயின்மென்ட் திட்டங்களை ஒளிபரப்புகிறது.