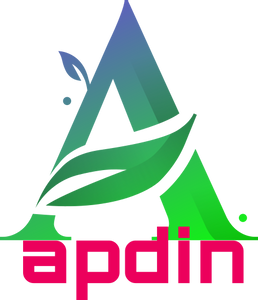 Two top-tier foreign policy associations from the UAE and the US have partnered up to prep a new generation of leaders. These future diplomats would be dealing with urgent international issues. The Anwar Gargash Diplomatic Academy (AGDA) and the Johns Hopkins University School of Advanced International Studies (SAIS) will be training the next set of leaders in global networking in a never-before-seen collaboration.
Kent Calder, interim dean at SAIS said that this new teaming up of the Anwar Gargash Diplomatic Academy is reflective of a momentous chance for the community of the University School of Advanced International Studies. They consider this opportunity a huge part of their global legacy. He also expressed that he was keen on having wide and multi-dimensional dialogue along with collaboration in building the next generation of leaders.
What Dr. Gargash has to say about future diplomats:
Dr. Anwar Gargash, a diplomatic adviser to President His Highness Sheikh Khalifa Bin Zayed Al Nahyan and deputy chairperson of AGDA's board of trustees, had declared this when he was on his trip to Washington DC. He said that since international issues are getting more and more intricate, there was a need for considerate and smart problem solvers in the world.
Such a partnership, which would be long-lasting and deep, will push the future generation of global diplomats and practitioners of foreign policy from the UAE and other nations to face these demanding situations successfully. Dr. Gargash expressed these opinions about the future diplomats during his speech at SAIS.
About the Zayed Professor:
The Sheikh Zayed Bin Sultan Al Nahyan Distinguished Professorship at the Henry A. Kissinger Center for Global Affairs in SAIS was also declared. The Zayed Professor, a tenured staff member of the Kissinger Center and the AGDA both, will function as a well renowned intellectual and professor. He will therefore perform the role of being a chief link between both the organizations' faculties. The Zayed Professor will also develop a joint program between both educational institutions.

The program will start with executive training courses backed up by student as well as staff exchanges. This will be followed by joint certificate and joint degree courses. Bernardino León, Director General of AGDA, stressed that the Sheikh Zayed Bin Sultan Al Nahyan Distinguished Professorship stood for the custom and heritage of the Founding Father of the UAE, the late Sheikh Zayed bin Sultan Al Nahyan. This is because of its emphasis on learning, teamwork, and innovation.

Posted in: English News Posted by: admin On: July 19, 2021