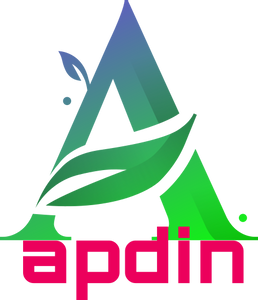 Overview:

The mission of Laramie County Community College is to transform our students' lives through the power of inspired learning. Our over-arching goal is that our accomplishments as a community college will distinguish LCCC from others in the nation, in turn benefiting our communities and bringing pride to the Great State of Wyoming. Our core values include Passion, Authenticity, and the Desire to Make a Difference.
A copy of official or unofficial transcripts are required for this position. You can upload transcripts in your applicant profile. A cover letter detailing how you meet the minimum and preferred qualifications for this position is required. You can upload a cover letter when you create an applicant profile.
This is an Adjunct Instructor hiring pool for the Albany County Campus. Applications will be reviewed on an as needed basis.

Job Summary:

Core responsibilities of this position include:
Laramie County Community College is dedicated to student success and aspires to develop world-class community college faculty. The College?s instructional faculty positions have the primary responsibilities of teaching assigned courses, being available for students, and collaborating on departmental objectives when applicable. In addition, all faculty work in alignment with the College?s mission, vision, and values to continuously improve as professional educators and experts in their field. Faculty further serve the College in collaborative and collegial relationships across the institution. LCCC supports adjunct faculty by providing an environment conducive to excellent teaching and learning, classroom equipment and supplies, and resources to meet the challenges that arise in the course of teaching.
Prudent utilization of LCCC?s resources is a prime responsibility of LCCC?s administration. Therefore, the college reserves the right to change course assignments if needed. Full-time faculty member with less than a full load may be assigned to teach a course that was originally assigned to an adjunct instructor. All changes in teaching assignments will be made prior to the first class meeting. The position of Adjunct Instructor is part-time, non-benefitted, and employed on a course-by-course basis without any obligation or promise of continued future employment and are provided competitive compensation.
LCCC provides a number of resources to its adjunct faculty. Support systems are in place to assist all faculty in supporting student success through excellent instruction. These supports are outlined in detail in the LCCC Faculty Handbook, which serves as a vital and current reference to policies and procedures that impact expectations of all faculty of the College. All LCCC faculty are supported by the Faculty Academy within the Center for Excellence in Teaching.
Adjunct faculty must notify the dean of the school in which they teach if they are employed in another position at LCCC.
Other tasks may be assigned based on contemporary institutional need.

Starting Date: Fall/2021.
Compensation: $700 per credit hour.
Essential Functions:

Essential Functions: (to perform successfully in this position, an individual must be able to perform essential duties satisfactorily as well as possess education/experience, employ the knowledge, skills, and abilities as listed in representative fashion; reasonable accommodations may be made to enable individuals with disabilities to perform the essential functions ? this position is Exempt, i.e., is not eligible for compensatory or overtime pay provisions of the FLSA. This listing of essential duties is not all-inclusive, but representative; other duties may be assigned).
Faculty employ effective teaching practices coupled with the development and use of appropriate educational materials, delivery strategies, and effective assessment practices. Responsibilities associated with this function include:
Teaching:
Teach assigned classes as per course plan and schedule (primarily evening and weekends) and meet required contact hours, unless permission to deviate has been approved by appropriate supervisor to accommodate student need
Teach classes according to the approved Master Course Outline of Record (MCOR) and provide a current course plan for each course taught to the appropriate supervisor and faculty member
Conduct a fair evaluation of students? performance applied equally to all
Curriculum Development:
Maintain and adapt curriculum that is current, effective, and appropriate to course and program competencies
Develop and maintain instructional materials to support course and program competencies as outlined on the Master Course Outline of Record (MCOR)
Instructional Delivery:
Foster a supportive learning environment that encourages student success
Incorporate current subject matter expertise into instruction
Utilize varied learning activities to maximize student engagement and success
Employ relevant teaching tools, strategies, and classroom technologies
Prepare and maintain classroom and/or lab facilities
Assessment of Student Learning and Continuous Improvement:
Support student learning with timely and on-going feedback on progress and provide assistance towards meeting the course competencies
Comply with College procedures, practices, and deadlines related to instructional delivery, formative and summative assessment, and reporting requirements to include records management, redlining activities, grade submission, equipment management (as applicable), etc.
Communication:
Utilize LCCC email accounts (email application and learning management system email) to communicate with students, colleagues, supervisor, and/or supervisor?s designee
Communicate with and respond to students in a timely manner (in most instances this means 1-2 work days)
Be available either through email, phone, or in person to assist students who have questions regarding the class or materials
Submit approved syllabus to appropriate dean?s office
Maintain current contact information with the school office
Share appropriate notices with students (e.g., announcements, student activities, upcoming events, etc.)
Adhere to regulations established by the Family Educational Rights and Privacy Act (FERPA)
Training:
Maintain current subject matter expertise and expand knowledge through professional development
Comply with the minimum faculty qualifications and credentials, and, if applicable, maintain required certification or licensure per Academic Affairs Procedure 2.7P (Minimum Faculty Qualifications Procedure)
Engage in professional development activities as directed by the supervisor
Complete orientation and mandatory training required of all employees
Applicable Assignment Information:
Typically, an adjunct assignment is paid on a monthly basis with the payments representing a pro-rated monthly amount of the calculated total based on the start and end date of the assignment(s) as specified
Adjunct assignments are forecast based on anticipated need; if enrollments do not fulfill anticipated targets, or for any other reason LCCC deems applicable, the adjunct assignment(s) may be canceled at any time prior to the specified time period
Any and all adjunct assignment(s) are subject to, and administered under, applicable LCCC Policy and Procedure. By accepting an adjunct assignment, an individual acknowledges, agrees to abide by, and understands that they are subject to LCCC Policy and Procedure as may be applicable

Nonessential Functions:
An employee in this position may perform some of these responsibilities on an infrequent basis.
Attend department and program level meetings as needed
May be required to teach at LCCC satellite or outreach campuses
Engage with colleagues in the assessment cycle of student learning for college data collection and continuous improvement
Work closely with internal student support services when applicable to promote student success
Develop communities and professional relationships that are relative to teaching assignments such as advisory committees, industry partners, and other external stakeholders

Knowledge, Skills, and Abilities:
All LCCC faculty are expected to demonstrate proficiency in the competency areas defined in the College?s Administrative Procedure 2.17.1P. In addition, requisite knowledge, skills, and abilities for this position include (finish per position)
Knowledge:
Best Practices in: area of instruction and course development
Course preparation
Classroom and time management
Instructional strategies and content delivery
Developing learning resources and activities
Curriculum development and assessment strategies
Library operations to include cataloging, purchasing, program development
Skills:
Use of a learning management system in instruction
Proficient skill with use of personal computing applications ? specifically Microsoft Office Suite (e.g., Word, Excel, Outlook, and PowerPoint), library management systems, public access computers, commonly used library specific software
Understanding of database structure and leverage
Abilities:
Manage conflicts, confrontations, and disagreements in a classroom (online or face-to-face) setting
Recognize and celebrate interpersonal and cultural diversity in a classroom (online or face-to-face) setting
Modify behavior & practices in response to new information, changing conditions, unexpected obstacles, or student needs
Willingness to view issues from different perspectives and adhere to the appropriate chain of command
Present and express ideas and information clearly and concisely in a manner appropriate to the audience, whether oral or written
Actively listen to achieve understanding
Share relevant information and facilitate the open exchange of ideas and information
Effectively analyze problems, determine solutions, and take decisive action with personal responsibility to achieve outcomes and goals
Utilize evidence/data to assess effectiveness and efficiency in teaching
Work cooperatively with other faculty to develop and deliver an effective, student needs focused information literacy program

Physical/Mental Demands: (The physical demands and work environment characteristics described herein are representative of those that must be met by an employee to successfully perform essential functions of this position and/or may be encountered while performing essential functions. Reasonable accommodations may be made to enable individuals with disabilities to perform the essential functions.)
To successfully perform the essential functions of this position, an employee must be able to maintain appropriate composure and necessary confidentiality with regard to both past and current employee, student, and donor data; documents; issues; etc., and respect privacy needs of employees, students, donors
The ability to comply with highly inflexible deadlines is required to successfully perform the essential functions of this position; there will be multiple occurrences of sudden, urgent task completion required
While performing the essential functions of this position a variable work schedule may be required including long workdays, evenings, and weekends as needed
There may be occurrences of interacting with employees and/or students, past employees and/or students, members of the general public, and others who express opinions, may exhibit strong emotions, which will require the employee to interact professionally, diplomatically, and appropriately in such situations
While performing the essential duties of this position, an employee would frequently be required to move around the assigned work areas as well as within hallways, meeting rooms, and other parts of the campus facilities
There may be multiple/daily instances of prolonged sitting, standing, and personal computer use, which would include keyboard and/or mouse usage as well as viewing a computer monitor
An employee must frequently lift and/or move up to 10 pounds and occasionally lift and/or move up to 35 pounds to perform essential position functions
Specific vision abilities required by this position include close vision, distance vision, and ability to adjust focus
The overall work environment requires the mental ability to shift focal point quickly due to interruptions; an employee must be able to mentally track multiple projects and tasking as well
The noise level in the work environment is usually moderate; however, there may be unexpected instances of somewhat loud sounds
Qualifications:

Minimum:
Professional brewer with at least 2 years of experience brewing on a system at least 5 BBL OR homebrewer with at least 5 years of experience OR Rank of Certified or higher within the Beer Judge Certification Program

Preferred:
Experience teaching college-level classes
Experience teaching online classes
Experience using Canvas LMS
LCCC DOES NOT SPONSOR H1B VISAS.
Equal Opportunity and Affirmative Action Employer
Laramie County Community College is committed to providing a safe and nondiscriminatory educational and employment environment. The college does not discriminate on the basis of race, color, national origin, sex, disability, religion, age, veteran status, political affiliation, sexual orientation or other status protected by law. Sexual harassment, including sexual violence, is a form of sex discrimination prohibited by Title IX of the Education Amendments of 1972. The college does not discriminate on the basis of sex in its educational, extracurricular, athletic or other programs or in the context of employment.
The College has a designated person to monitor compliance and to answer any questions regarding the college?s non-discrimination policies: Please contact: Title IX and ADA Coordinator, Room 205B, Pathfinder Building, 1400 E College Drive, Cheyenne, WY 82007, 307-778-1217, [email protected]
http://lccc.wy.edu/
http://www.lccc.wy.edu/about/humanresources

-------------------------

If you not find any contact details in this Job Description, Please attach your CV here and send directly.

Posted in: USA Jobs Posted by: admin On: July 23, 2021